In this blog, we'll explore why Alua outshines Snapchat with its innovative features and unique social experience. Say hello to a new era of sharing moments!
What is Alua and what are its features?
Alua is not just your ordinary social networking app. It is an empowering platform that offers a safe and enjoyable social experience with the added advantage of earning while you connect. This unique app enables creators to not only interact and create real connections with their fanbase but also monetize their content, turning their passion into a rewarding endeavor.
With both web and mobile versions available for iOS and Android users. Alua offers a seamless experience across devices, making it accessible to a wide range of aspiring creators.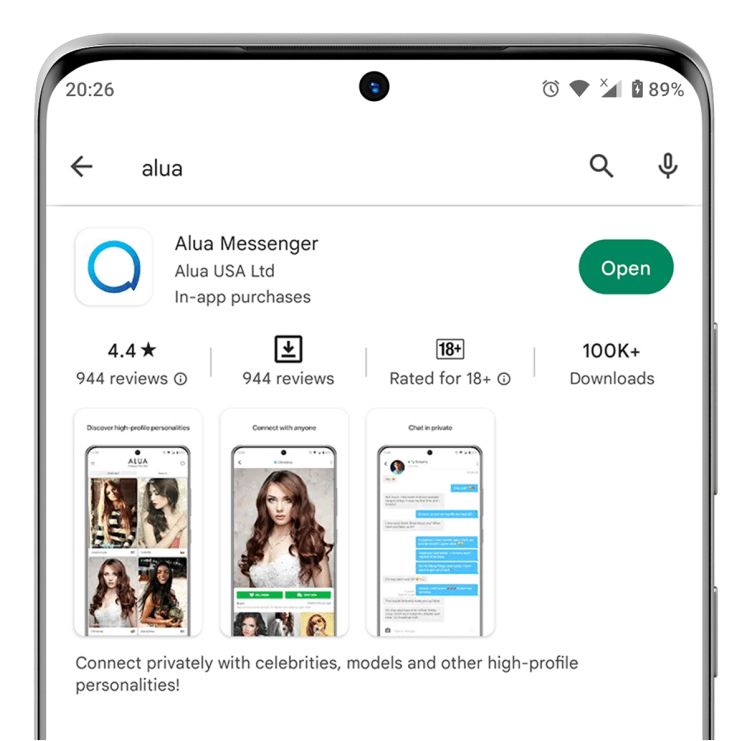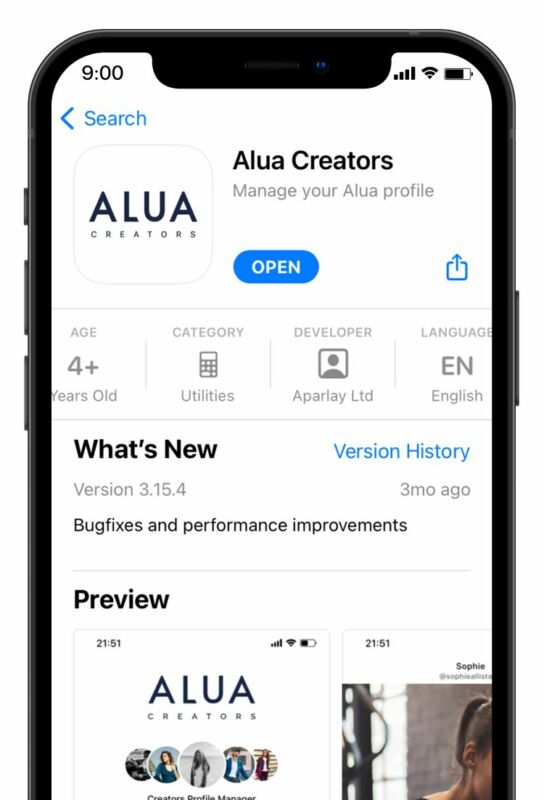 On Alua, you can go beyond simple messaging. The app allows you to send messages, photos, and videos, while also giving you the opportunity to earn from your interactions. As you engage with others and share your creative content, you have the potential to generate income. You can turn your time spent on the platform into a rewarding experience.
Here are some of the most common features that make Alua stand out as one of the best messaging apps and subscription services:
Paid Chat
Paid Chat on Alua is a groundbreaking feature that offers creators a unique opportunity to monetize their expertise and engage with their audience in a more intimate and rewarding way. With Paid Chat, creators can set a price for one-on-one private conversations with their followers or users who are interested in connecting with them on a deeper level. Creators are rewarded per 50 character reply so the more you talk, the bigger your earnings will be.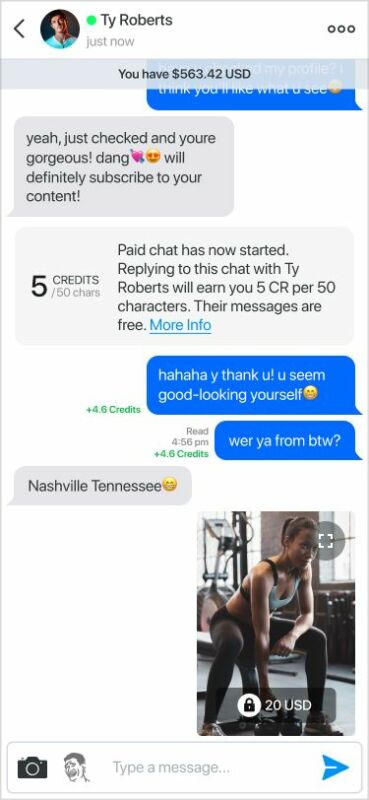 Messaging
Auto Messages
Auto Messages on Alua is a powerful feature designed to enhance communication and engagement within the app. This feature allows creators to automate and schedule personalized messages that can be sent to their followers or specific groups at designated times. Auto Messages help streamline interactions and provide a more consistent and efficient way of staying connected with the audience. Creators can send out automatic greetings to new fans, even they are offline.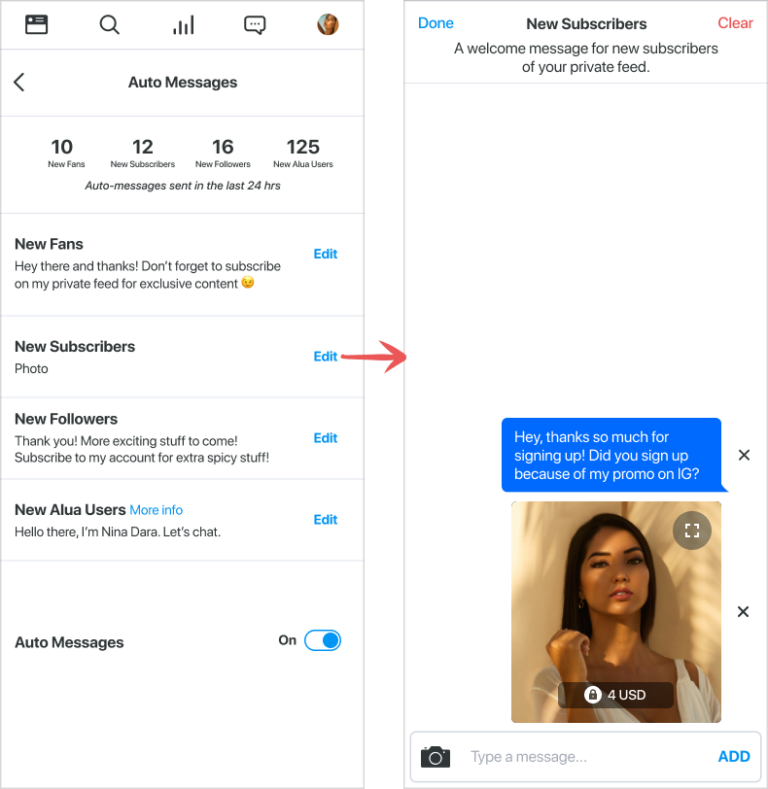 Self-Destruct Timer
The Self-Destruct Timer is a unique and essential feature that sets Alua apart from traditional messaging apps. This feature ensures that photos, and videos sent by users on Alua have a limited lifespan. It adds an added layer of privacy and security to their interactions. You can set your media that you have sent in the chat to automatically self-destruct after 48 hours.
Broadcast Messages
Broadcast messages are an effective and efficient way to reach a large group of recipients simultaneously on the Alua app. Rather than sending individual messages to each contact, broadcast messages allow users to send a single message to multiple recipients at once. It makes an ideal feature for announcements, updates, promotions, or any communication that requires a wide reach.
Subscription
Alua is entirely free to join, allowing you to experience all the excitement without any upfront costs. As a creator, you can control the narrative of your content by setting a monthly subscription fee for your private feed. But here's the real game-changer – we believe in recognizing and rewarding your influence within the community. As you gather users for Alua, Alua will pay you for your impact by pushing you up on Discover Screen to gain some more visibility. That's right; you earn as your audience grows!
Users on Alua can eagerly follow and subscribe to your account, eager to gain access to your exclusive content and enjoy one-on-one messaging with you. As your loyal fan base expands, so does your earning potential – talk about turning your passion into a lucrative endeavor!
As an Alua user, you get to set your monthly subscription fee, with the flexibility to go as high as $49.99. That's the power of being a creator on Alua – you set the value of your content and engage with your audience on your terms.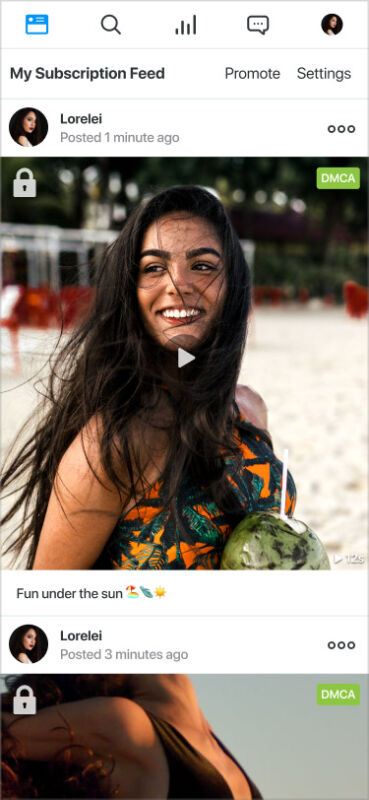 Become an Alua user by signing up now!
Exclusive Content
Exclusive content is a fantastic feature that lets you create a special and rewarding experience for your followers. It involves offering content that is exclusively reserved for a select group of users, typically requiring a subscription or payment to access. With this unique feature, you can share valuable content that truly stands out from your regular posts and interactions.
When you send exclusive content via chat, the magic happens. You have the option to set a specific amount for your followers to access it. Once they pay the designated fee, the content instantly becomes visible, providing them with an exclusive and immersive experience. On the other hand, for those who haven't subscribed or paid, the content remains discreetly blurred, leaving them curious and eager to explore the hidden gems.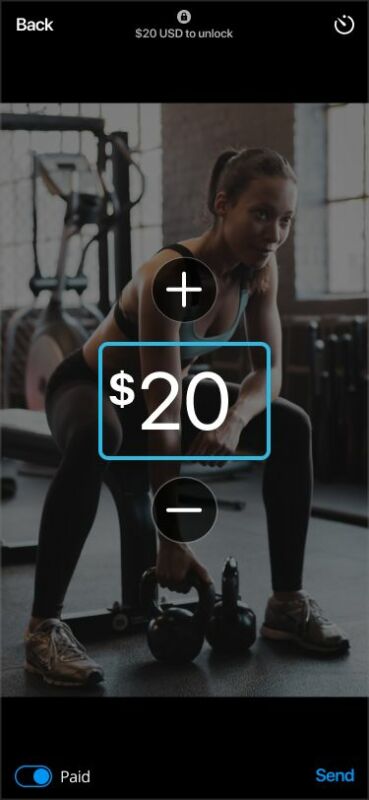 Bonus chat
Bonus chat is an exhilarating messaging feature that elevates your interactions to a whole new level! With this dynamic feature, users on the app can reach out and send you messages whenever they spot you online, and the best part? You can earn from it!
On Alua, it's your loyal followers who typically take the initiative to message you. However, thanks to Alua's ingenious algorithm, now anyone on the app can drop you a message, opening up exciting opportunities for new connections and engaging conversations. Whether they discovered you on the Discover Screen or the Featured Screen, users can now seamlessly reach out and connect with you like never before.
Learn more about Alua's features in this comprehensive Alua Review 2023.
This unique messaging experience offers multiple benefits. For users, it means the chance to connect with their favorite content creators, influencers, or like-minded individuals. On the flip side, for content creators, this opens doors to interact with a broader audience and earn from their valuable presence on the platform.
Live Chat Support
Live Chat Support is Alua's customer service feature that allows users to engage in real-time conversations with a support representative through a chat interface. Alua's support team is available to help you with anything 24/7.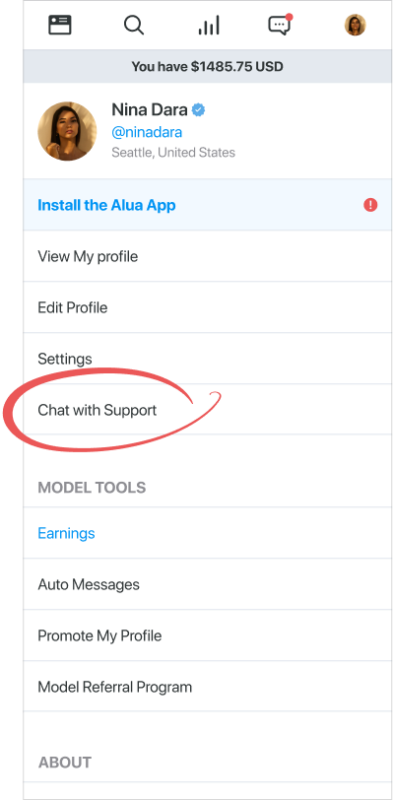 In-App Traffic
In-App Traffic is undeniably one of the most captivating and rewarding extra features that Alua offers. This exceptional feature opens up a world of possibilities, granting users seamless access to connect with anyone on the app.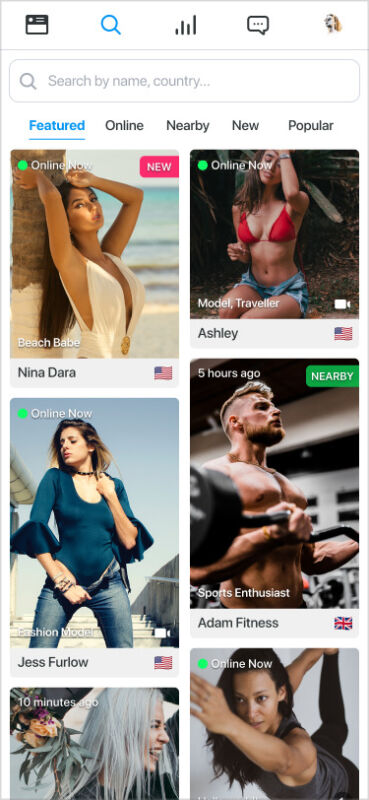 With In-App Traffic, exploring new connections and discovering like-minded individuals becomes an effortless and exciting journey. Through the Discover Screen or the Featured Screen, users can explore a curated selection of the best and most intriguing users. Whether it's nearby users or individuals from the same location, the possibilities for meaningful connections are boundless.
Imagine stumbling upon fascinating profiles, engaging with captivating content, and initiating conversations with people who share your interests or are in close proximity to you. In-App Traffic truly embodies the spirit of meaningful connections and brings people together from all walks of life.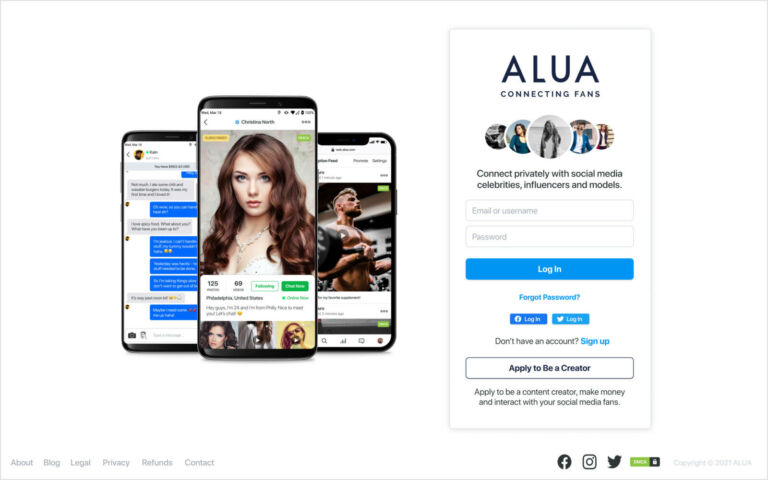 What is Snapchat Plus?
Snapchat is a versatile messaging app that empowers users to send photos, videos, and messages, commonly known as "snaps." Its standout feature lies in the automatic deletion of these snaps from the recipient's device after 24 hours, adding an element of ephemeral excitement to the user experience.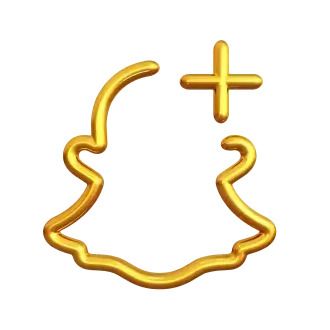 Snapchat's appeal to younger users soared because of its emphasis on ephemeral content, which presents a more spontaneous and private method of communication compared to conventional social media platforms. Over the years, Snapchat has evolved and introduced Snapchat Plus.
Snapchat Plus represents Snapchat's paid subscription service, granting exclusive features to app users. This upgraded version provides access to exciting pre-release features within the messaging app. It comes with cool new features, including an exclusive badge, a story rewatch count, and more. However, it's worth noting that, despite the added perks, a Snapchat Plus subscription does not eliminate ads on the platform, which may be a letdown for some users.
Snapchat Plus exclusive features
The Snapchat Plus subscription is designed for enthusiastic users of the platform, especially those who extensively communicate with their closest friend on Snap. Subscribers receive the privilege of testing pre-release features before they are made available to regular Snapchat users. These features enhance and customize your Snapchat app experience.
Below is a comprehensive list of the new features and perks you can access by subscribing to Snapchat Plus:
Best Friends Forever (BFF)
One of the features of Snapchat Plus is the ability to pin someone as your Best Friends Forever (BFF). Your BFF will appear at the top of your chat list for easy access.
Story Rewatch Indicator
This Story Rewatch Indicator is the total number of friends that have rewatched your Story. To access it, all you have to do is to swipe up on the Story and look for the googly eyes emoji.
Custom App Icons and Themes
The Snapchat Plus subscription service lets uses customize their app icons and themes. If you're subscribed to Snapchat Plus, you can use custom app icons. You can customize and select from nearly 40 possible icons if you do not want to use the standard white ghost over a yellow background.

Snapchat Plus Badge
One of the new features of Snapchat Plus is the star badge next to your name. This is one of the exclusive features for all subscribers of Snapchat Plus.
Friend Solar System
As a Snapchat Plus subscriber, you get access to exciting additional features, including the coveted 'Best Friends' and 'Friends' badges, represented in a captivating Solar System design. These badges hold a special significance in your Snapchat social circle, allowing you to showcase your closest connections in a unique and visually appealing way.
The 'Best Friends' badge means you are among the eight closest friends in each other's Snapchat network. On the other hand, the 'Friends' badge indicates that you are among their eight closest friends, but they might not be among your top closest friends.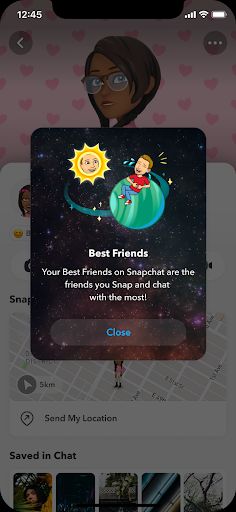 Priority Story Replies
As a Snapchat Plus subscriber, your replies to other users' stories will be prioritized. It will be more visible to them.
Post View Emojis
The Snapchat Plus subscription offers an exciting feature called "Post View Emoji." With this feature, you have the freedom to select an emoji of your choice. It will automatically appear to your friends right after they view your Snap.
Bitmoji Backgrounds
Snapchat Plus offers an exclusive collection of Bitmoji Backgrounds, allowing you to personalize your background like never before. By subscribing to Snapchat Plus, you gain access to an array of stylish and innovative Bitmoji Backgrounds that are only available to its subscribers. Unleash your creativity and make your snaps stand out from the crowd by choosing a background that perfectly complements your mood, story, or personality.
Story Timer
Normally, Snapchat app stories disappear after 24 hours. But if you're a Snapchat Plus subscriber, you can set your Snaps to expire whenever you want until 1 week.
Custom Notification Sounds
Snapchat Plus subscribers have the ability for custom notification sounds. They can set different notification sounds for different contacts. There are a total of 7 sounds you can choose from.
Chat Wallpapers
Snapchat Plus subscribers allow users to set custom wallpapers for chats and group chats. You can use Snapchat's pre-made wallpaper or use your own photo from your camera roll.
Gift Snapchat Plus
If you are a Snapchat Plus subscriber, you have the option to gift Snapchat Plus to your friends that are not subscribed yet.
Story Boost
Additional features for Snapchat Plus users includes the Story Boost. The Story Boost feature boosts your story for 24 hours where it gets pushed to the #1 spot for your friends to see.
The difference between Alua and Snapchat Plus
Alua is a unique messaging app that not only allows you to connect with friends through private conversations but also empowers you to earn from your content. Unlike other messaging apps, Alua lets you monetize your posts and interactions, providing a platform where your creativity can lead to real earnings.
On the other hand, Snapchat Plus is an enhanced version of the popular ephemeral messaging app, Snapchat. While Snapchat itself is free to use, Snapchat Plus offers a paid subscription with added benefits and exclusive features.
Snapchat Plus introduces the Snap Stars program, which enables creators to monetize their presence on the platform. To qualify for the program, you need to have at least 50,000 followers, achieve 25 million monthly views, and post a minimum of 10 brand-safe stories each month, with at least 20 snaps in each story. This program allows you to earn money based on your reach and engagement with your audience.
In addition to the Snap Stars program, Snapchat Plus subscribers enjoy several exclusive perks, including custom notification sounds, custom app icons, chat wallpapers, priority story replies, and early access to Snapchat Premium content.
How Alua is designed for Content Creators
Alua is thoughtfully designed with content creators in mind, offering a unique platform that empowers them to showcase their creativity and talents while also earning from their efforts. The app's features and functionalities are tailored to provide content creators with an engaging and rewarding experience. Here's how Alua caters to the needs of content creators:
Monetization Opportunities
Alua understands the value of content creation and enables creators to monetize their posts and interactions. By leveraging their content, creators can earn real money, providing them with a sustainable way to continue doing what they love.
Diverse Content Formats
Alua supports various content formats, including photos, videos, and messages, giving creators the flexibility to express themselves in different ways. This diversity helps content creators reach a broader audience and showcase their skills across multiple mediums.
Discoverability Features
Alua emphasizes discoverability, making it easier for content creators to gain exposure. The platform utilizes in-app traffic and algorithms that recommend content to users based on their interests, allowing new creators to reach a wider audience organically.
Supportive Community
The app nurtures a supportive and inclusive community of content creators, where they can exchange ideas, seek advice, and inspire one another. They can also earn from their referral through Alua's Model Referral Program. The more you talk about Alua, the more Alua will talk about you on the app.
Regular Updates and Enhancements
Alua is dedicated to providing an evolving and dynamic platform for content creators. Regular updates and feature enhancements ensure that creators have access to the latest tools and technologies to showcase their content effectively.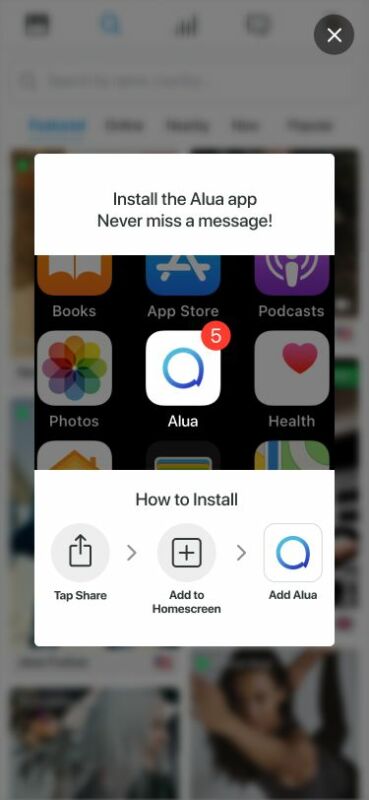 Instant Payouts on Demand
Alua allows content creators to request instant payouts whenever they wish. Creators can initiate the payout process with just a few taps on the app as long as they have updated payment method. This provides creators with the flexibility to access their earnings when they need them.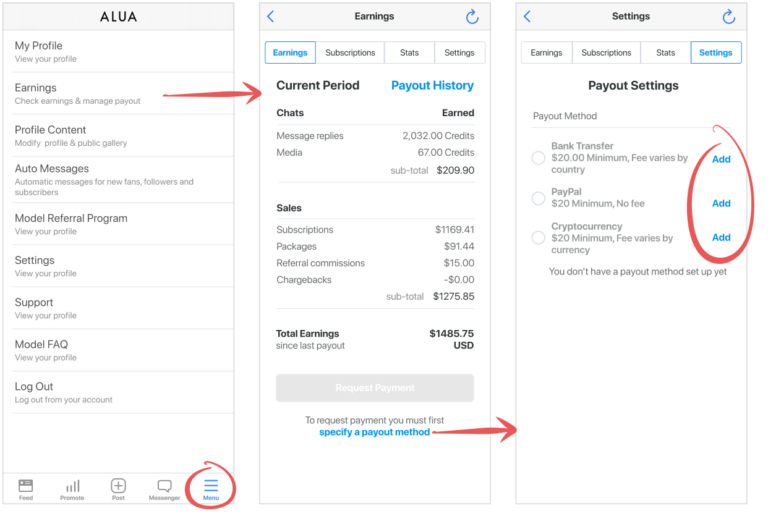 Conclusion
In conclusion, Alua emerges as a superior alternative to Snapchat Plus, catering to the needs and aspirations of content creators in an unparalleled way. By seamlessly combining messaging capabilities with content monetization, Alua transforms the way creators interact with their audience and earn from their talent.
Unlike Snapchat Plus, which offers paid enhancements but lacks content monetization features, Alua presents a comprehensive ecosystem where creators can thrive creatively and financially. With diverse content formats, discoverability features, and collaborative opportunities, Alua fosters a supportive community that empowers content creators to reach new heights.
For content creators seeking a platform that truly prioritizes their needs and aspirations, Alua stands as the undeniable choice. With its instant payouts, content monetization, and robust community support, Alua shines brightly as the superior Snapchat alternative, revolutionizing the way creators connect, create, and earn in the world of social media. Create your Alua profile now!