Alua has emerged as a highly lucrative platform for influencers to generate an income by monetizing their content. It offers several effective methods to monetize your account, including subscriptions, paid chat, pay-per-view content, and a model referral program. In this article, we will focus on exploring the potential of Alua's model referral program as a means to earn substantial income, just like Amazon Influencer Program, with minimal effort compared to content creation.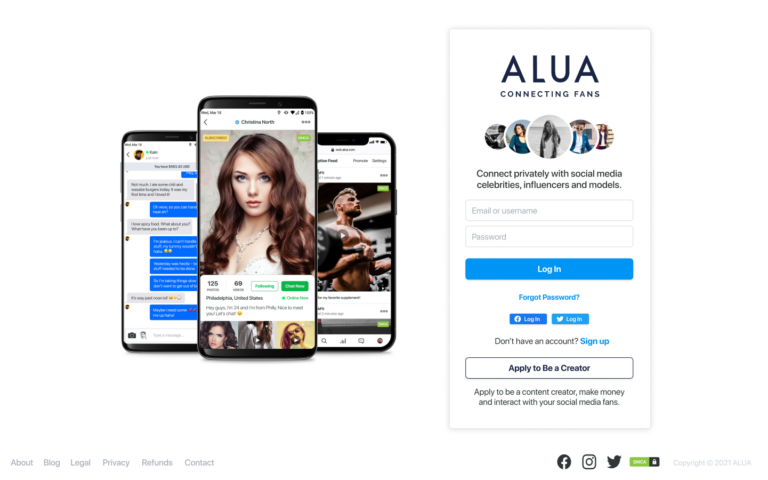 What is Alua's Model Referral Program?
Alua's Model Referral Program is a great opportunity for content creators and influencers to boost their income. By referring new models to join the platform, you can earn a lifelong commission of 5%. What sets Alua apart is that, unlike other platforms, our referral commission is not limited to just a year but extends for a lifetime.
As long as the creators you refer continue to earn, you will keep earning alongside them. This referral program comes at absolutely no cost to either party. Unlike some other platforms that impose caps on referral earnings, Alua offers unlimited lifetime commissions. Say goodbye to restrictions like the $50,000 limit per referral or the maximum of a one-year commission.
Keep in mind that the more creators you bring to Alua, the higher your earning potential becomes. Your income will continue to grow as long as you remain an active user of Alua's services. Take advantage of this opportunity to generate additional income through successful referrals.
Earning on Alua
Earning on Alua is not only easy but also completely free. It provides you with various options that work independently to maximize your income potential. You can earn through content creation, paid chat with additional paid media and also through model referrals.
Navigating through the various earning options is pretty straightforward, ensuring that you can start earning without any technical hurdles. Unlike other platforms that offer a single earning option, Alua provides you with multiple ways to earn. These options work independently, giving you the freedom to choose the methods that align with your strengths and preferences. Whether it's through content creation, paid chats or referrals, you have the flexibility to diversify your income streams and maximize your earning potential.
Read more: Alua Earning Strategies
Content Creation
Creating and sharing content is a popular method to establish a strong social media presence, and platforms like Alua provide an opportunity for content creators to earn money from this. Alua has gained popularity among various creators, particularly fashion influencers, as it offers a platform for sharing exclusive content. By utilizing Alua's features, content creators can generate income by creating and posting content behind a paywall.
If a user has an existing customer account, they can even see free content from several Alua creators. This allows creators to showcase their content while also giving users a preview of what they can expect before subscribing and paying for access.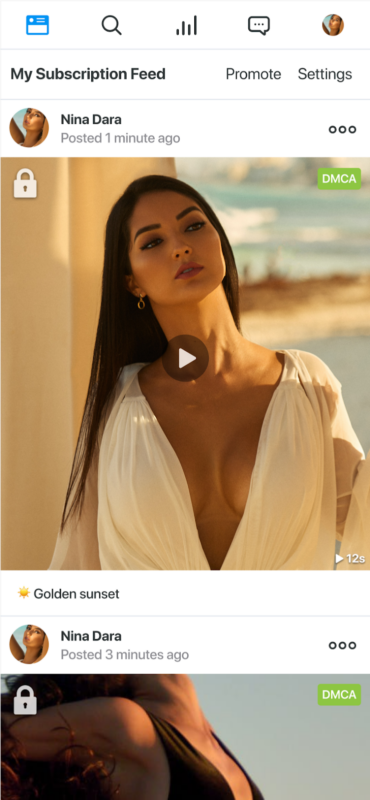 Read more: Is Alua better than OnlyFans?
Paid Chat
Earning through paid chat has become increasingly popular among Alua creators, presenting them with a unique and lucrative opportunity to leverage their communication skills and expertise. Creators can earn per 50 character reply giving them more earning potential. Not to mention that creators can also include additional paid media within the same chat.
This form of monetization allows influencers and content creators to connect with their audience on a deeper level while generating income. Furthermore, for those who prefer to focus less on content creation, earning through private messaging offers an alternative means to enhance engagement rate and provide meaningful conversations with their loyal fan base from various platforms.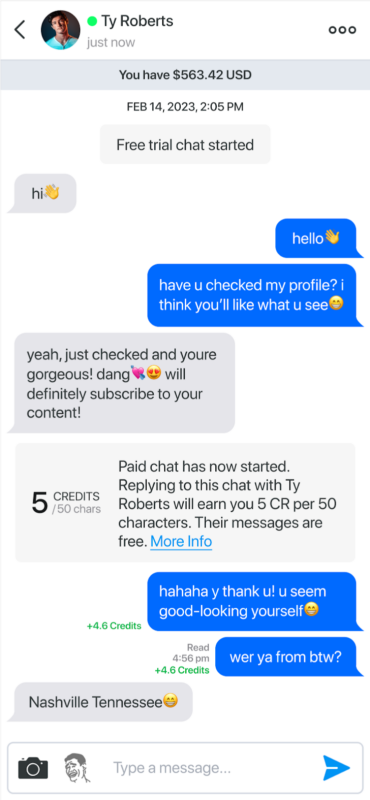 Alt text: Paid chat content
Referrals
Influencer marketing and referrals offer powerful avenues to increase your earnings and create additional income streams. If you have a substantial number of followers on your influencer account, your chances of earning through referrals are higher. By actively promoting and talking about Alua with your audience, you can drive engagement and encourage them to participate in the platform. With every successful referral, you have the potential to earn a 5% commission for a lifetime, adding to your earnings as a passive income stream. This can become a valuable source of revenue alongside your content creation endeavors.
Creating compelling content further enhances your earning potential. Engaging and captivating content not only attracts more followers and keeps your readers engaged, but it also strengthens your credibility. It helps your followers to take action, such as signing up on Alua or referring others.
Is it the same as the Amazon Associates program?
Yes, Alua's Model Referral Program works the same as being an Amazon influencer. Both involve earning commissions through referrals.
To become an Amazon influencer, creators can sign up directly on Amazon's site. To join Alua's influencer program, you can create a new account on Alua by selecting the 'creators' option! Both offer an unlimited free trial.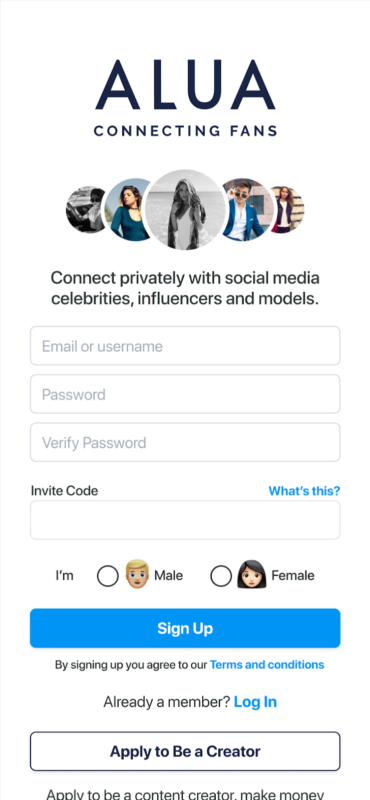 How does the Amazon influencer program work?
Amazon influencers (and Amazon affiliates) earn through their influencer link, selling products. The Amazon Associates Program is widely recognized as one of the leading affiliate networks. It is one of those social media platforms for content creators to leverage their web traffic and generate revenue. Additionally, Amazon provides the Amazon Influencer program, specifically tailored for social media influencers and content creators. As an Amazon influencer, you gain access to your own custom Amazon storefront. It allows you to curate a unique link featuring your recommended products. By utilizing your social media skills, you can easily share affiliate links and storefront links on your social media accounts as an Amazon influencer. Influencer marketing has gained immense popularity and this program is regarded as one of the most influential marketing opportunities available to content creators.
What is an Amazon Influencer? According to the platform, an Amazon influencer is anyone who has a meaningful social media following. An Amazon influencer must have a Facebook profile or any influencer page with a good follower count.
Referral earnings
Earning as a content creator in Amazon influencer program (Affiliate program) can be as rewarding as Alua's Model Referral Program. Here are some tips to help you maximize your earnings:
Choose the right niche. Select a niche that aligns with your interests and target audience.
Join Alua's referral program. As mentioned earlier, you will need to have an Alua account to be able to generate a unique referral link. All you have to do is sign up on Alua and add your account information.
Promote Alua's services. Promote products and the platform with your positive reviews. Talk about Alua's features and how it can help your followers to earn just like you do. It will be great if you post on your business account or on your Facebook business account to reach a broader audience. When your followers decided to join, you will start earning commissions.
Create compelling content. Create content that informs your audience about the platform. This can be a blog post or social media posts.
Utilize different social media platforms. Diversify your marketing efforts across various channels to reach a broader audience. In your influencer page, you can add your unique link to your Instagram bio, video descriptions, YouTube description and on your social media content.
Amazon's influencer program and Alua's Model referral program share many similarities in terms of how they operate and generate earnings. Both provide users with opportunities to monetize their influence, expertise and networks. Start earning from your referrals on Alua now!