Alua is home to a vibrant and diverse creator community where Instagram models and influencers unleash their creativity and captivate audiences worldwide. In this article, let's find out the hottest Instagram models on Alua to follow.
Top Instagram models on Alua
Alua is home to a vibrant community of talented creators, and among them are Instagram models, television personalities, and social media influencers. Our platform proudly showcases the top Instagram models who have chosen Alua as their creative hub. These models possess a unique ability to curate stunning visuals, tell compelling stories, and effortlessly inspire millions of followers with their glamorous and aspirational content. Here are some of Alua's models that are bossing it on Instagram:
Claudia Romani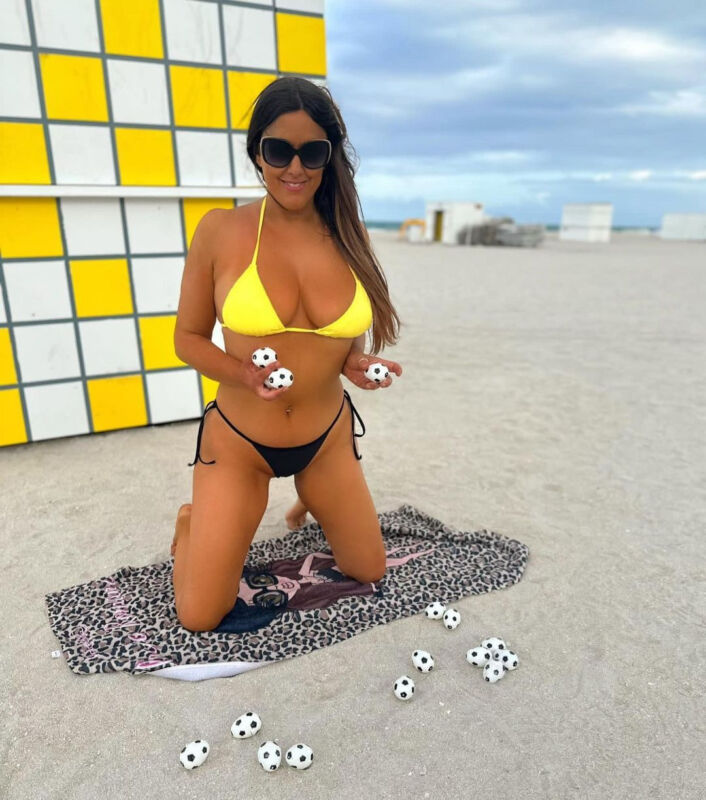 Claudia Romani is an International model and television personality. She is an Italian-American model and boasts an impressive 1.3 million Instagram followers. Her modeling career began at a young age, and we have seen her in countless fashion magazines. You can see her grace magazine covers, including FHM, GQ, Maxim, Cosmopolitan, More!Chulo Magazine, and Playboy Italy.
In addition to her modeling career, Claudia has served as a brand ambassador for Gran Fondo Giro d'Italia. It is a renowned cycling race organized by Giro d'Italia and Gazzetta Dello Sport, held in Miami. Also, she has taken on the role of spokesperson for Forza l'Aquila, collaborating with the Italian rugby team to support her hometown following the devastating earthquake it endured in 2013. She left fashion magazines to become a Serie A and Serie B referee.
However, she has more than just a pretty face and an enviable figure; she has also demonstrated that she is an animal lover and activist. To discover more about her, you can connect with her on Alua, where she is just a chat away.
Tricia Potato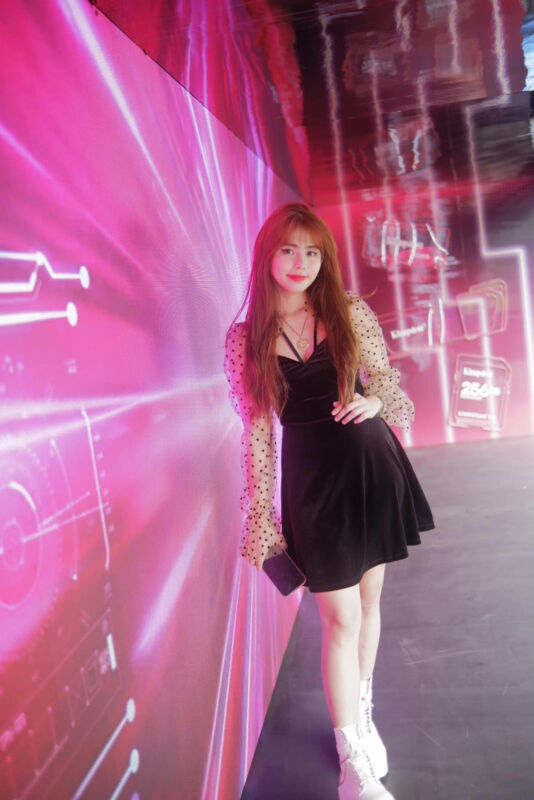 Tricia Potato is an Asian model, social media influencer, and prominent streamer. Hailing from the Philippines, she possesses a breathtaking natural beauty that resonates with her audience. With an astounding 8.5 million Facebook followers, Tricia has successfully established herself as a beloved figure in the digital realm.
However, while she is an active streamer, she does not have a YouTube channel. Instead, you can catch her captivating streams exclusively on Facebook. Instead, you can find her over on Alua. She actively chats directly with her Fans and offers a private subscription feed.
Phoebe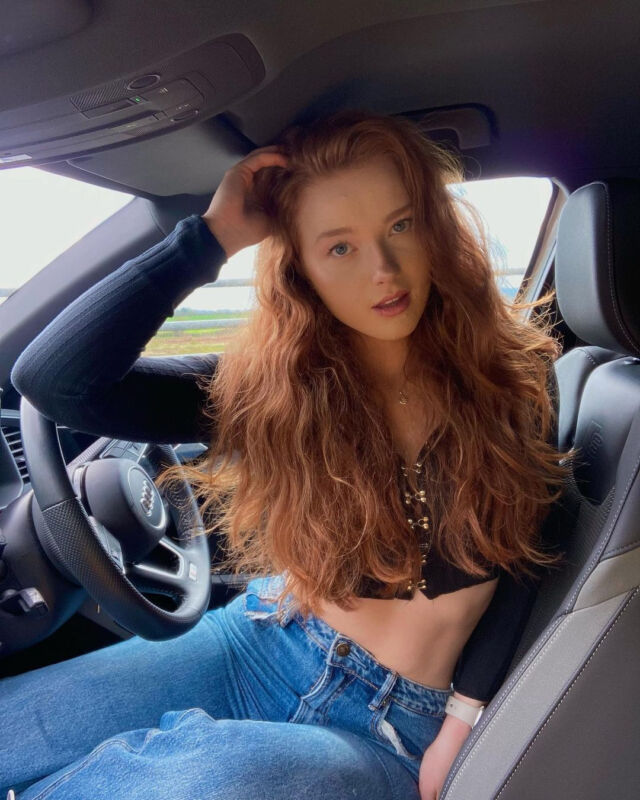 Phoebe is a British model known for her captivating ginger hair, impeccable style, and extraordinary personality. She has an impressive Instagram account with 313K devoted fans. Through her account, Phoebe regularly showcases her fashion sense, highlighting trendy ensembles from renowned fashion brands such as Fashion Nova and Victoria's Secret.
In addition to her remarkable fashion choices, Phoebe utilizes her platform to spread a powerful message of body positivity. She fearlessly embraces and promotes body diversity, inspiring her followers to embrace their unique beauty and feel confident in their own skin. Find her over on Alua where she engages in conversations with her dedicated fans and offers a sneak peak into her daily gym life via her private feed.
Liliane Martins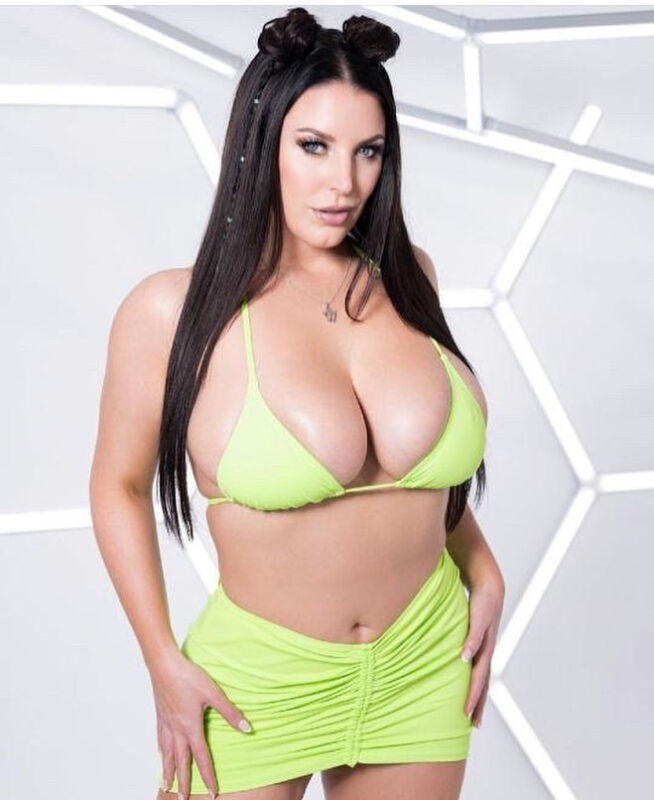 Lily Martins is indeed one of hottest models known for her risqué modeling photos. With 429K Instagram fans, she has garnered a significant following on the platform. Her popularity in the modeling industry stems from her work with lingerie and bikini outfits.
In addition to Instagram, Lily Martins is also active on other social media platforms like Facebook. These platforms serve as avenues for her to connect with her fans, share updates about her modeling career, and showcase her portfolio. Social media has become an integral part of the modeling industry, allowing models like Lily Martins to reach a wider audience and establish their own brand. She speaks directly 1-1 with her most dedicated fans on Alua where she also hosts a private feed for her exclusive content
Jaylene Cook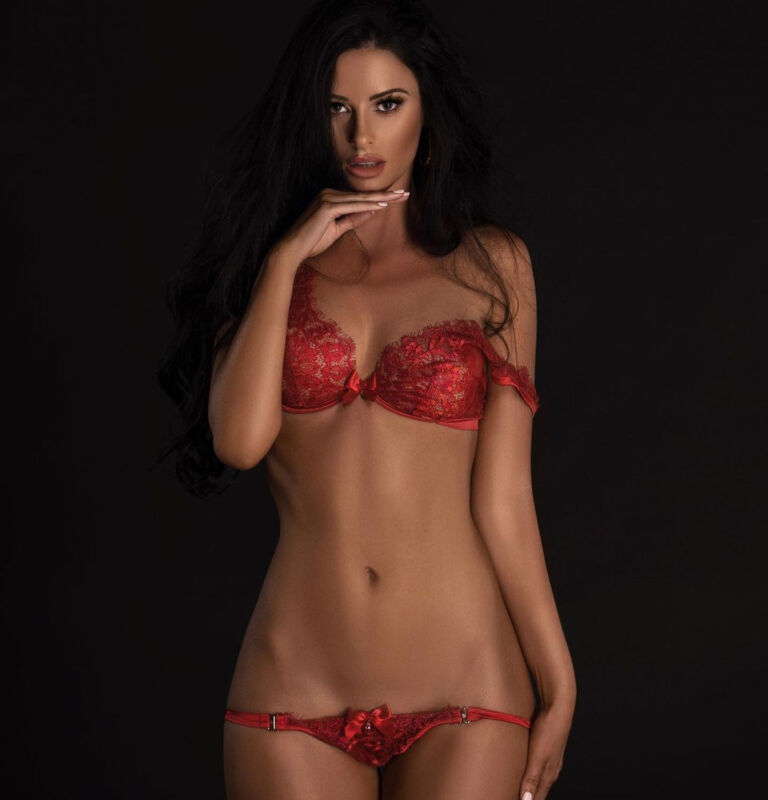 Jaylene Cook is a fitness model, social media influencer, and one of the best models in the fashion industry to follow. With 387K Instagram followers, she claims to be a travel and lifestyle blogger, sharing high fashion swimwear lines and her personal life experiences.
Her presence in the modeling world has left a lasting impression. She began modeling and had a successful career doing cover shoots for Mexico's Playboy magazine and editorial features in respected publications like FHM and Peeled Magazine. She has established herself as a prominent figure in the fashion industry. Jaylene's modeling career has not only garnered attention and admiration but has also served as an inspiration to aspiring models. Her contributions have helped shape and redefine the standards of beauty and professionalism in the fashion world, making her a respected and influential figure among her peers. You can find her over on Alua where she speaks directly with her fan base. She also provides them with more exclusive content that they can't find anywhere else.
Karma Lee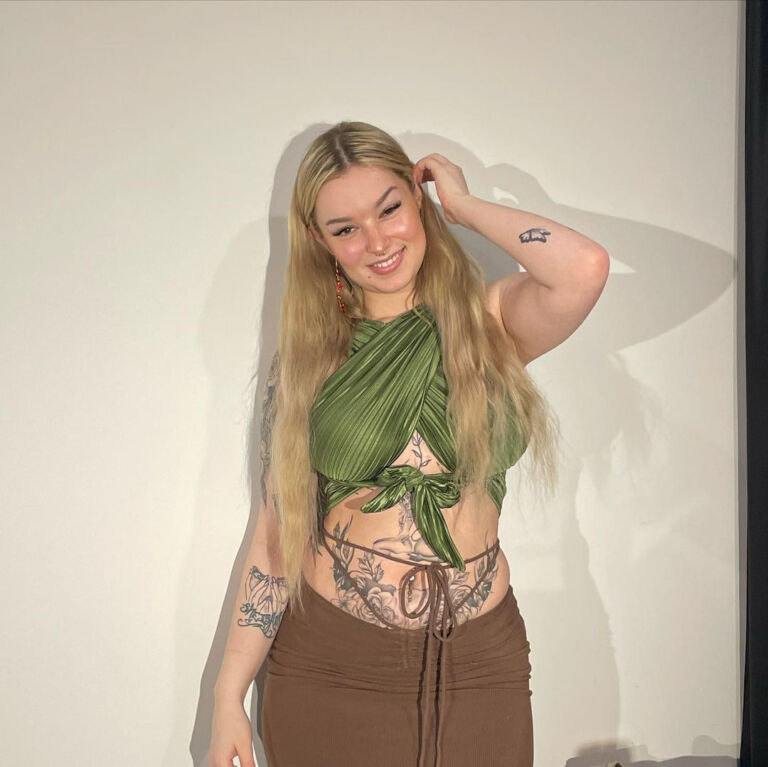 Karma Lee, an Australian model, has garnered a strong following on Twitter, with 138.8K devoted followers. She has achieved success on both Instagram and Twitter, amassing a strong social following of 179.6k. On Instagram, she primarily focuses on promoting body positivity through her gym-related content, inspiring others with her dedication and confidence. Feel free to reach out and say hello to her on Alua!
Other Platforms and Promotion for Instagram models
Instagram models often explore alternative platforms like OnlyFans to expand their earnings. However, the best OnlyFans accounts encounter challenges on Instagram when they attempt to promote their OnlyFans links. Many of the best OnlyFans models used to rely on hashtags such as OF, OnlyFans, OnlyFans Models, Best OnlyFans Accounts, Best OnlyFans Models, and OnlyFans Creators, but doing so can lead to account restrictions and, ultimately, bans. This is particularly common when creators share direct links to their OnlyFans profiles. Instagram's policies have made it challenging for them to openly promote their content on the platform.
Fortunately, there's an amazing alternative called Alua, a platform that provides a safe space for creators to promote their content. On Alua, you can easily share your link in your bio and stories without the risk of being penalized. This allows Instagram models to connect with their audience and promote their Alua profiles openly and securely.
The Fashion Awards
The British Fashion Awards are an annual event that celebrates achievements in the fashion industry. It hosts an array of models that are successful on Instagram. Models who receive recognition or win awards at the Fashion Awards can utilize Alua and monetize their content. Alua recognizes talented individuals and brands in different categories, including but not limited to:
Instagram model
Fashion model / Fashion brands model
Victoria's secret angel
American model
Australian model
Russian model
South African model
Chinese model
Ford models
Male model
Social media influencer
Bona fide supermodel
Plus size model
Did you know that Wilhelmina Models modeling agency is a well-known modeling agency that represents various Instagram models across an array of niches?
Alua's Creator Community
Alua not only provides creators with a platform to showcase their talent but also actively supports and rewards them for promoting their accounts on Instagram. We understand the power of social media to expand reach and connect with wider audiences, which is why we have integrated seamless features that enable creators to leverage their influence on Instagram.
By promoting their Alua accounts on social media, creators can tap into a vast network of followers and enthusiasts who are eager to discover fresh content and engage with their favorite creators. We recognize the value that creators bring to our platform and the wider creative community through their promotional efforts. Therefore, Alua goes above and beyond to ensure that these efforts are acknowledged and rewarded.
Our reward system allows creators to earn recognition and tangible benefits for their Instagram promotions. Creators receive higher rankings on the Discover screen as they actively promote and share their Alua link, while also attracting more users to the platform. As creators amplify their influence across social platforms, their engagement and follower growth on Instagram are taken into account. Alua actively monitors and evaluates these metrics, ensuring that creators are duly rewarded for their promotional activities.
The Alua advantage: Rewarding creators
Internal traffic
Alua stands out from other platforms by having internal traffic. Internal traffic brings a multitude of benefits for both creators and users. With internal traffic, users actively explore and engage with content creators within the platform. This will give creators more visibility and more opportunities to reach a wider audience.
Discover Screen
Alua is not your average platform. It's a dynamic space where creators can truly shine. What sets Alua apart from other platforms is our exclusive Discover Screen feature. While other platforms do not have internal traffic, Alua's Discover Screen opens up a whole new world of possibilities.
The Discover Screen on Alua acts as a gateway to endless inspiration and opportunities for both creators and users alike. It serves as a curated showcase, highlighting the best and most captivating profiles from a diverse range of creators across various genres and niches. With just a swipe or click, users can immerse themselves in a captivating array of creativity, discovering fresh perspectives and connecting with creators they may have never encountered otherwise.
For creators, the Discover Screen on Alua is a game-changer. It provides unparalleled exposure and visibility to a wide audience of potential fans. By having their profile featured on the Discover Screen, creators can significantly expand their reach and gain new followers. The more you talk about Alua, the more your profile will be featured on the Discover Screen for a broader audience to discover.
As you actively promote your Alua on social media, your chances of being featured prominently on the Discover Screen increase. Your creativity and talent will take the spotlight, gaining exposure to a larger audience.
Join Alua today and unlock the full potential of your creativity while reaping the benefits of a platform that recognizes and rewards your promotional efforts across Instagram and beyond.
Featured tab
Alua goes above and beyond in providing a platform that truly showcases and celebrates the brilliance of creators. On the platform, it has a Featured tab, which is a dedicated space designed to elevate your profile to the next level.
Alua's Featured Tab serves as a curated showcase of the most extraordinary and captivating profiles. It acts as a gateway for users to discover the crème de la crème of creative expression across various genres and disciplines.
For creators, being featured on Alua's Featured Tab is a coveted achievement. It signifies recognition, validation, and an enhanced opportunity for exposure to a wider audience. Your content will receive the attention it deserves, inspiring and captivating users who visit the Featured Tab in search of exceptional talent.
At Alua, we believe in empowering creators and offering them every opportunity to shine. Our Featured Tab provides a platform for you to display your best work, share your unique perspective, and engage with a community of like-minded individuals who appreciate and celebrate creativity.
No longer will your creations get lost in the vast sea of content. With Alua's Featured Tab, your work takes center stage, captivating the attention of users seeking exceptional content and opening doors to new collaborations, brand partnerships, and potential opportunities to monetize your talent.
Bonus chat
Bonus Chat on Alua is an exciting feature that offers a unique way for creators to engage with users on the app. Unlike traditional fan interactions, Bonus Chat allows creators to receive messages and chats from users who are not necessarily their dedicated fans. This feature opens up new avenues for creators to connect with a broader audience and expand their reach within the Alua community.
From the perspective of creators, Bonus Chat not only offers an exciting opportunity to receive feedback, suggestions, and insights from users who may not be their dedicated followers, but it also serves as an additional source of income. This feature enables creators to receive messages and support from users, even if they are not their existing fans or subscribers. This dual benefit provides creators with a fresh perspective on the preferences and interests of a wider audience while also allowing them to monetize their interactions and make the most of their presence on the Alua platform.
Premium Model Support Team
The Premium Model Support Team is a dedicated resource on the Alua platform that offers assistance and guidance to creators beyond the standard customer support services. This specialized team is specifically tailored to meet the needs of creators, providing them with additional support, advice, and resources to enhance their experience and maximize their potential on the platform.
Creators can reach out to the Premium Model Support Team for a wide range of reasons. Whether they need assistance with technical issues, guidance on content creation strategies, or advice on growing their audience, the team is there to provide valuable insights and solutions. This personalized support ensures that creators receive tailored assistance that aligns with their unique goals and aspirations.
Instagram model testimonials
Instagram model testimonials provide a captivating window into the journeys and experiences of individuals who have achieved remarkable success as popular Instagram models on Alua. These testimonials serve as inspiring narratives that shed light on the paths taken by these models to rise as the most popular Instagram models within the Alua community.
Let's check some testimonials from several influential models on Alua:
"I'm really enjoying the app; it's everything I was looking for in other platforms. One of the things I really love is the fact you're able to promote on your socials. And when someone signs up via your link, you're boosted to be seen. It's nice for a site to give back in that way as many don't. It's nice to have safety over our content when posted to this site. The biggest thing is the fact that chats are paid unless you change it and that's a game changer 🙌" – Rach
"What I enjoy the most is connecting with people from all around the world. I've met some really amazing people on Alua. I also have more freedom to share the content that I want and I love it." – Sarah Nicole Ghia
"I love the fact that Alua is classier than other apps and we are valued creators. The customer service responds immediately, we can report harassment. Never have a problem with payments, good payout methods, and lifelong referrals I love Alua ❤️" – Claudia Romani
Success stories
"With a following of over 300,000 on my social platforms, I found myself missing the close initial connections I had with my fans. That's why I decided to open my exclusive page on Alua, to connect with a close-knit, positive, and non-judgmental community that celebrates true self-expression. I've tried other platforms, I won't deny it, but Alua, for me, is the best. The bond you can create here is something unique." – Terezagaz
"I've been with Alua for a while now. And I can say from the bottom of my heart that it is way much better than OF. 💙🤍 Love to interact with my fans on a more personal level and share my photos a ❤️". – Anitta Natasha
Tips and Strategies for Creators
Promoting your Alua account on Instagram can help you expand your reach, attract new followers, and increase engagement within the Alua community. Here are some effective tips and strategies to effectively promote your Alua account on Instagram:
Optimize Your Instagram Bio.
Cross-Promote in Your Instagram Stories.
Share Teasers and Highlights.
Collaborate with Influencers.
Engage with Your Instagram Audience.
Engage with Alua's Instagram Account.
Why join Alua?
Alua welcomes creators from all backgrounds and disciplines, providing them with an inviting and supportive platform to showcase their talents and connect with a vibrant community. For aspiring creators looking to make their mark, Alua offers a range of promotion incentives and an engaged audience that can help propel their careers to new heights.
One of the key advantages of Alua is its promotion incentives, designed to amplify the reach and visibility of creators' content. Through strategic partnerships, marketing campaigns, and algorithmic recommendations, Alua ensures that creators have the opportunity to expand their audience and attract a dedicated following. This increased exposure can open doors to exciting collaborations, brand partnerships, and new opportunities within the industry.
In addition to these benefits, Alua offers a user-friendly interface and intuitive features that make it easy for creators to manage their profiles, engage with their audience, and track their progress. The platform's mobile application and performance metrics provide valuable insights into engagement rates and content trends, empowering creators to make data-driven decisions and optimize their strategies.
Whether you're an aspiring influencer, artist, fitness enthusiast, fashion designer, or entrepreneur, Alua invites you to join its growing community of creators. Take advantage of the promotion incentives, tap into the supportive network, and unleash your creativity on a platform that celebrates individuality, innovation, and the transformative power of content creation. Sign up today!