Creating more fans or followers on your Alua page can be an intimidating task for content creators, but it does not have to be. With a few simple steps, you can increase your fans or followers and start to build an engaged and loyal audience.
How To Promote Alua
Post quality content regularly
The most important thing to do when trying to increase your fans or followers is to post quality content regularly. Try to create content that is relevant to your audience and post it on a consistent schedule, so your fans or followers know when to expect new content.
Interact with your fans or followers
Engaging with your fans or followers is a great way to encourage more people to follow you. Reply to comments and messages, ask questions, and create polls or surveys to get feedback. Showing your fans or followers that you care about creating a community will make them more likely to engage with your posts.
Utilize Alua's features
Alua offers a wide range of features that can help you reach more people and increase your fans or followers. You can create exclusive content and offers for your fans or followers, or use the platform's analytics to track the performance of your posts.
Promote your page
Promoting your page is key to getting more fans or followers. Share your content on other social media platforms, use relevant hashtags, and create partnerships with other content creators to get more eyes on your page.
Read more: Creative Ways to Make Money on Alua
Using Reddit to promote your Alua page
Reddit is one of the best platforms to promote your Alua page. With its large and engaged community, Reddit provides an effective way to spread your message, build brand awareness and drive more traffic to your page. Reddit's voting system allows users to upvote and downvote content, helping to spread the most popular and relevant content to the top.
You can use Reddit to promote your Alua page by creating compelling content, engaging with relevant subreddits, and inviting users to join your page through a link in your bio. You need to join some of the best subreddits where you can promote your content like r/AluaGirls. Posting content and engaging with users on subreddit can help you get more recognition.
How to use Reddit
If you are a beginner and you are new to Reddit marketing, you must understand how Reddit works. Understand how Karma, Subreddits, and verification works.
Karma is the likes/upvotes you get from Reddit users. You may also encounter downvotes on your post when people don't like it. Subreddits are the same as Facebook Groups where you can post in it without joining, but that depends on the rule of the subreddit. So, before posting and engaging with users on a certain subreddit, you need to read the "RULES". Each subreddit has its own rules you need to follow or else you will get banned for breaking the rules. Verification is when the subreddit requires you to get your account verified to make sure you are a real person. This is done manually by sending a picture of yourself showing your name and subreddit username.
Using TikTok to get more followers on Alua
Promoting on Tiktok has been getting really good results. When you create interesting content, it can help you reach more users on the app. You can use this platform by uploading content and linking your Alua will be a great way to direct the users.
If you already have a base of followers on Tiktok, you can continue creating content that you think will go viral. You can also do some Alua tutorials or tips videos to encourage other creators to use the app by using your referral link. This way you can also earn extra from your model referral code.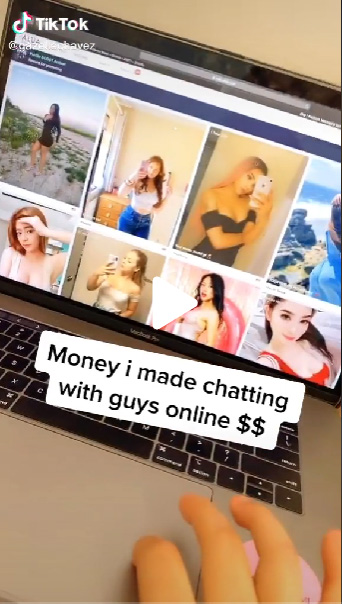 When you are a first time user of Tiktok, you have to make many experiments on what content will probably blow up and go viral. This may be hard to do but consistency is the key. Always recreate popular content on the app and be on the lookout for the trends. Uploading Tiktok content at least thrice a day can be a great start.
Uploading your videos on Instagram
Instagram is also one of the main platforms content creators use. You can use your link in bio to promote your Alua page. You can showcase brand and talents by uploading photos on your Instagram consistently and putting your Alua link in bio. This allows your followers to follow you on Alua just by looking at your profile.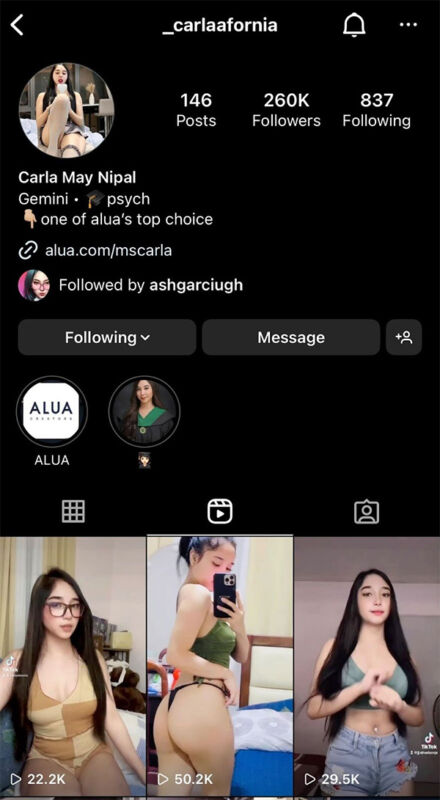 You can use Instagram's features, such as Reels, Stories, and Live, to create engaging content that will draw in followers. Additionally, you can repurpose content from other platforms, such as TikTok, and reupload it as an Instagram Reel. This is a great way to give your content a fresh look and reach an even wider audience.
Gaining more followers on your Alua page is an achievable task. By promoting on social media platforms, engaging with your audience, and leveraging the features available on Alua, you can build a community of followers that are interested in your content. Once you have established your following, you can focus on increasing engagement and ultimately turning those followers into customers. With the right techniques and dedication, you can build a strong fan base and create a successful Alua page. Create your own Alua page and start earning now!