In the rapidly evolving digital landscape, platforms like Alua have emerged as rising stars, revolutionizing the way celebrities interact with their fans. With its innovative features, user-friendly interfaces, and a dedicated focus on creating meaningful connections, Alua has swiftly become the go-to platform for both celebrities and fans alike. In this article, we will list some of the best celebrity accounts to follow on Alua and other similar platforms.
Why Celebrities and Content Creators join Alua
Alua is a subscription based platform that gained popularity among content creators when the pandemic hit, but it also attracted mainstream celebrities from various industries. Alua and other similar platforms, such as OnlyFans, allow celebrities to offer their content as exclusive content to their fans, enabling a more direct and intimate connection. These platforms also grant celebrities more control over the content they share. Artists, singers and and social media influencers join Alua to offer their exclusive photos and videos to their fans for a monthly subscription fee.
Here are some more reasons why celebrities and content creators are drawn to subscription based platforms like Alua:
DIRECT INTERACTION WITH FANS
Alua provides a unique opportunity for celebrities and content creators to engage in direct one-on-one conversations with their fans. This interaction creates an exclusive and intimate conversations which makes fans more connected to their favorite personalities.
CREATIVE EXPLORATION
Alua offers a space where celebrities and content creators can experiment with new content formats and ideas without any constraints of traditional media regulations and corporate expectations. This freedom enables celebrities to showcase their creativity and different side.
CONTROL OVER CONTENT
Unlike traditional social media accounts, Alua gives celebrities complete control over the type of content they share. Aside from their other social media platforms, they can use Alua to share exclusive access to an even more exclusive content.
PAID MESSAGING
Celebrities and content creators can establish a more intimate connection with their audience through priority communication enabled by paid messages. Paid messages help to curb spam and reduce unwanted messages by requiring users to invest a small fee.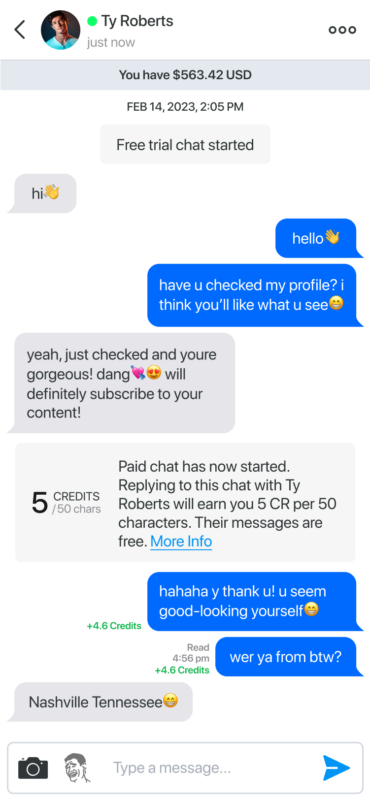 PAID MEDIA IN MESSAGES
Integrating paid media into private messages on Alua can be a valuable approach to drive engagement and earn more from the platform. In-app advertising connects celebrities with fans in a more direct and personal manner.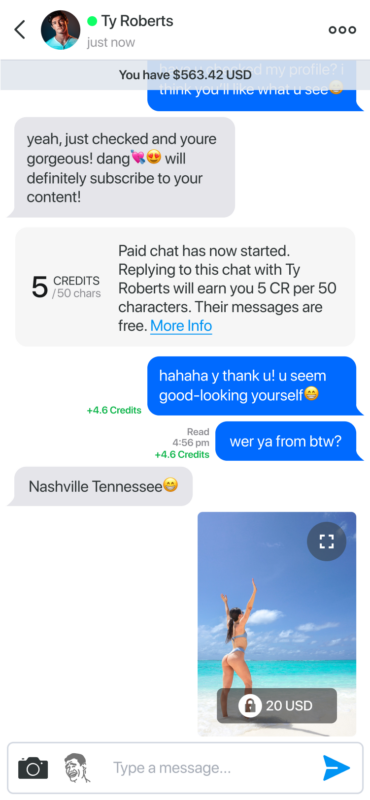 DISCOVER SCREEN
Alua's Discover screen provides content creators with a unique opportunity to access internal traffic, a feature not found even on platforms like OnlyFans. This innovative feature allows users to explore and discover a wide array of talented content creators on Alua. As a result, celebrities and influencers are particularly enthusiastic about the chance to be discovered by the vast Alua user base. With the Discover screen, content creators can significantly increase their visibility and reach.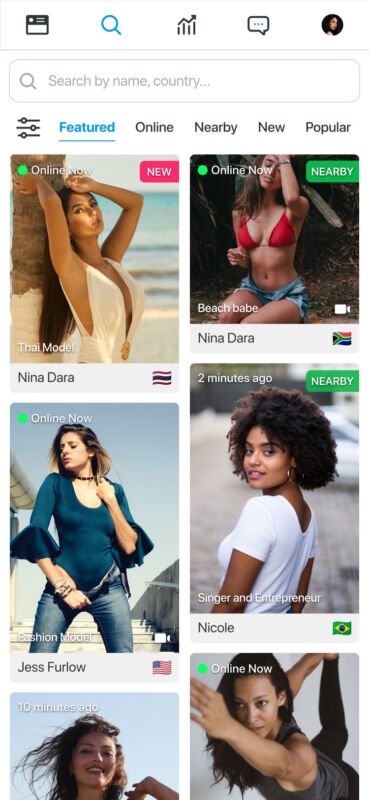 FINANCIAL INCENTIVES
One of the reasons why celebrities join Alua is the potential of extra financial gains. By offering exclusive access, celebrities and content creators can generate a steady stream of income. With over 5 million fans and 20,000+ models, Alua has paid out over $30 million.
Alua account vs OnlyFans account
Because of celebrity OnlyFans accounts, numerous celebrities provide special access to personal content, making it simple for fans to glimpse behind the scenes. While OnlyFans can be lucrative, some users may find having an Onlyfans account challenging to maintain when you want to shift your career focus or when it does not align with your brand image.
OnlyFans primarily emphasizes explicit content and many other models and celebrities are concerned about their privacy and personal information associated with OnlyFans. For content creators looking to maintain a more friendly brand image, Alua is a better fit. Alua is a messaging and subscription platform that allows creators to share exclusive content with their fans, similar to OnlyFans. However, Alua has positioned itself as a more mainstream-friendly platform, focusing on a wider range of content beyond adult or explicit material. Not to mention that it is one of the best messaging platform where you can earn from just talking with your fans.
Alua has a thriving community of fans who support their favorite celebrities on Alua. Let's take a look at the most popular celebrities on Alua to follow.
Let's check out the celebrity OnlyFans and Alua accounts worth following!
Top Celebrity Alua Accounts
1. Ashley Salazar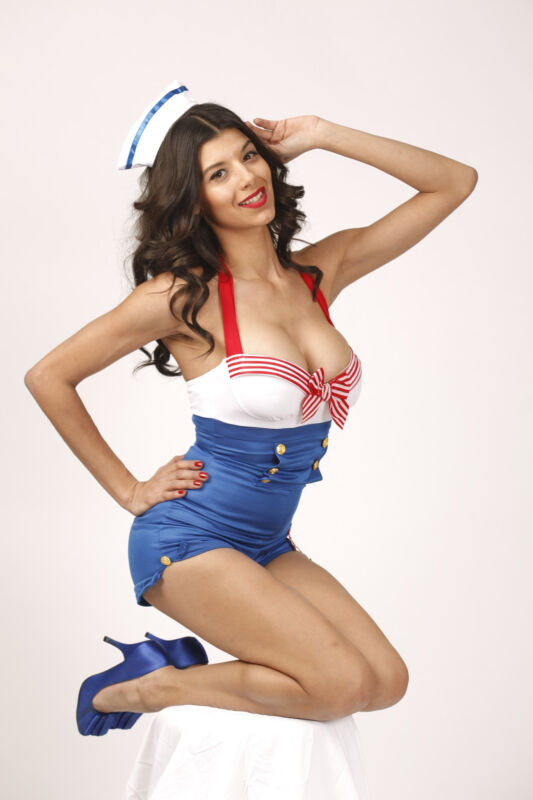 Ashley Salazar is a multi-talented person. She is an artist, actress, model, photographer, and works in event marketing. She served in the United States Air Force for six years. After that, she earned her associates degree in Applied Sciences. She's a favorite celebrity and also the founder of Moll Magazine, a website that highlights Midwest entertainment talent.
Ashley enjoys both deep intellectual conversations and fun geeky chats on Alua while posting photos and scenes content. She has a free-spirited personality with a wild side.
2. Mycah Sasaki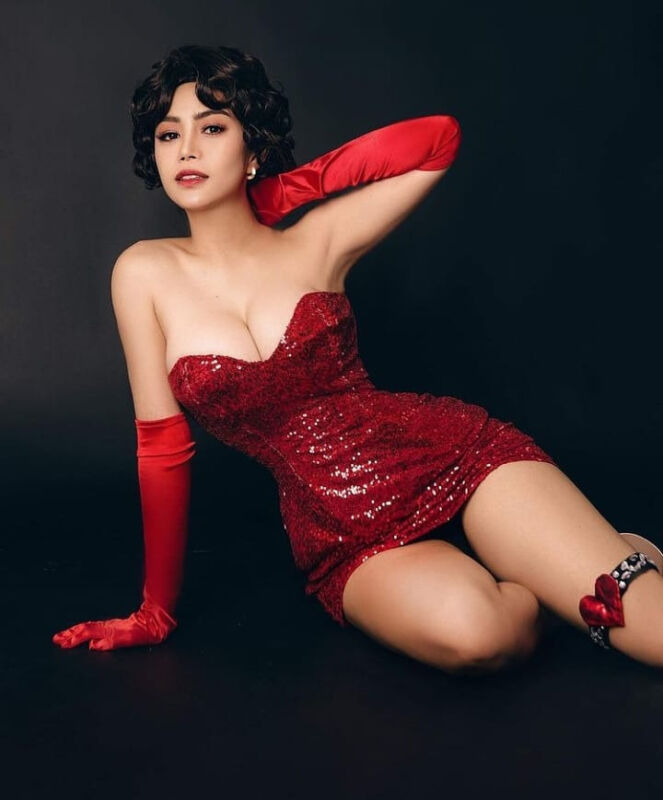 Mycah Sasaki is a Filipino-Japanese model famous for her real life content on YouTube and photo shoots. She shares a lot of sexy content on her social media pages and on the subscription based site, Alua.
She provides extra attention in chats and gives surprise content that you cannot find on her other social media platforms.
3. Angelie Pench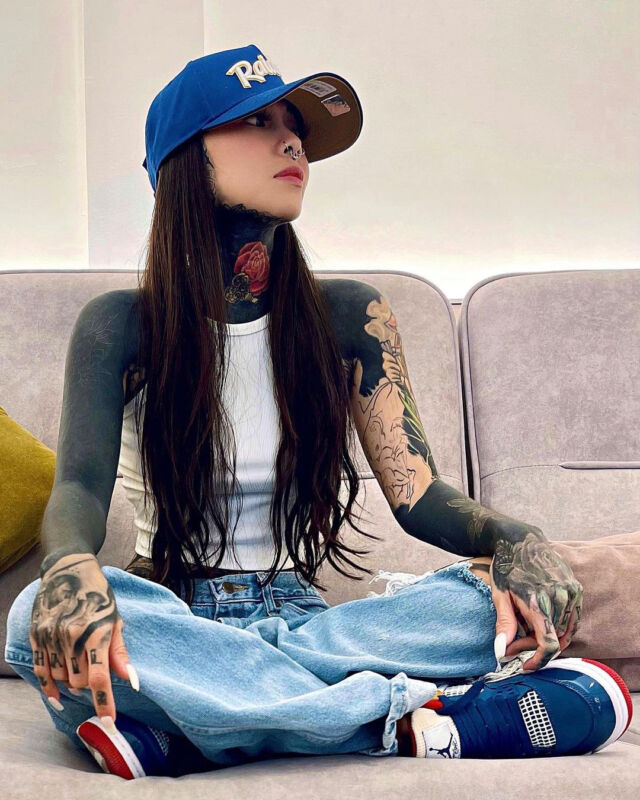 Angelie Pench is a well-known influencer admired for her captivating content and trendsetting fashion. She has a large and loyal following, making her a prominent figure in the influencer industry. Brands often recognize her for her creative and distinctive style in fashion, beauty, and lifestyle, leading to exciting collaborations.
Angelie Pench is not only an influencer; she is also a talented chef. She shares mouthwatering food preparation videos, showcasing her culinary skills. On Alua, she expresses her artistic side through various creative content. Her unique combination of culinary expertise and artistic flair makes her presence on Alua truly delightful and inspiring.
4. Tereza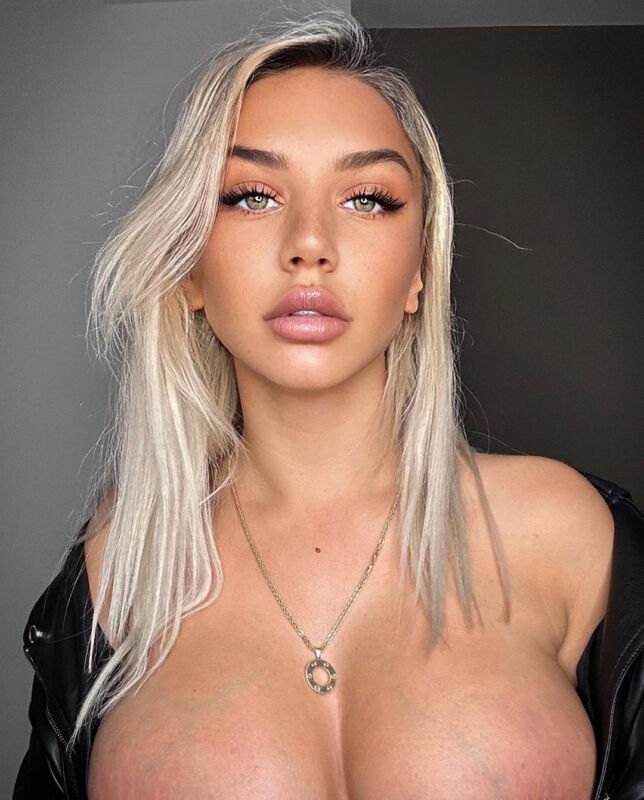 Tereza is a model and fitness influencer. She joined OnlyFans but is more active responding messages on Alua. She's everyone's favorite celebrity with a pretty blonde hair. She posts exclusive content and loves to talk with her fans.
"With a following of over 300,000 on my social platforms, I found myself missing the close initial connections I had with my fans. That's why I decided to open my exclusive page on Alua, to connect with a close-knit, positive, and non-judgmental community that celebrates true self-expression. I've tried other platforms, I won't deny it, but Alua, for me, is the best. The bond you can create here is something unique." -Tereza
5. Claudia Romani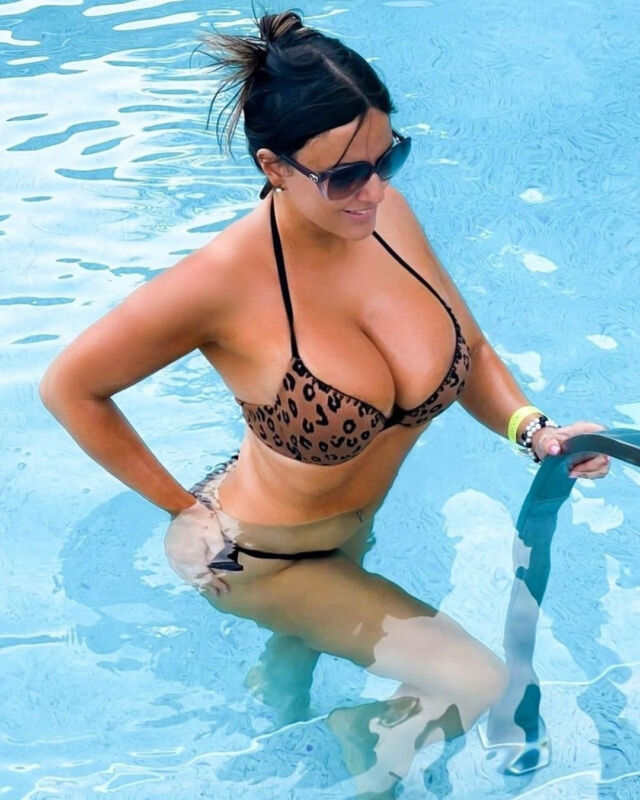 Claudia Romani is an Italian American model and TV personality. She has appeared in various magazines, including FHM in Denmark, Turkey, and Slovenia, GQ, Maxim in Italy and Greece, Cosmopolitan in the UK, More!, Chulo Magazine, and Playboy Italy. Additionally, she serves as the Model Consultant for Miami Life Magazine and has graced their cover multiple times.
But her content is spicier on Alua than on her other platforms; however, she only posts safe for work content that leaves her fans captivated and engaged. She's also open to personalized videos available on request.
"I love the fact that Alua is classier than other apps and we are valued creators. The customer service responds immediately, we can report harassment, never have a problem with payments, good payout methods. Life long referrals I love Alua ❤️" – Claudia Romani
6. Heidi Hoback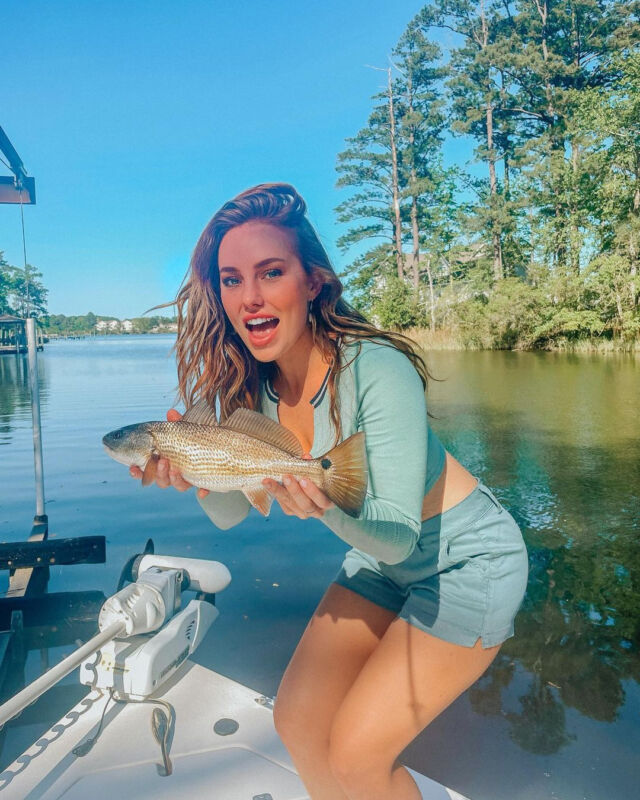 Heidi Hoback is a famous Instagram star and social media influencer, primarily recognized for her modeling content. She is passionate about hunting and fishing. In October 2017, she achieved a remarkable feat by catching a record-breaking 26-lb freshwater bass.
She shares real life behind the scenes content such as fishing, hunting, cooking, & all things adventure. She loves to show her personal photos of great outdoor adventures.
7. Sarah Nicole Ghia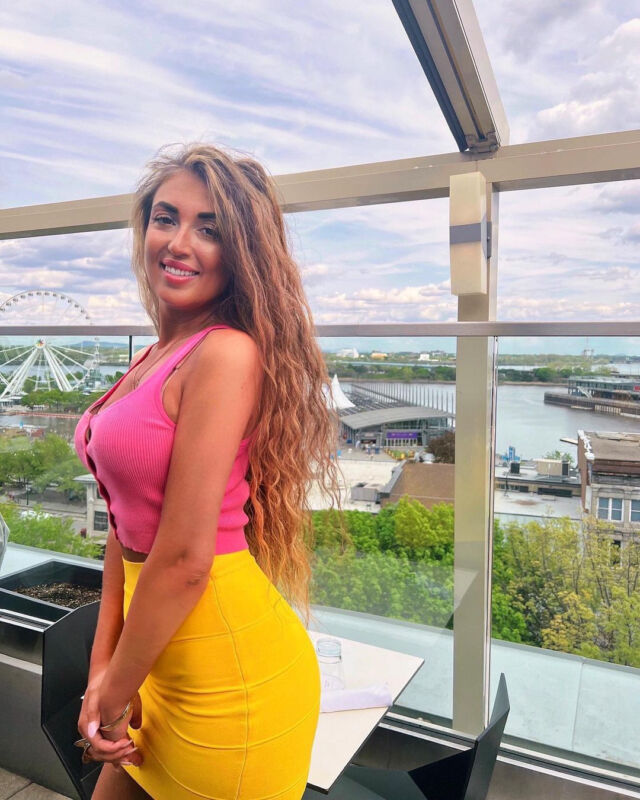 Sarah Nicole Ghia is a social media influencer and a devoted fitness enthusiast. Hailing from a German-Dutch background, she is not only a model but also a cam girl. On Alua, she actively engages with her fans through messaging, displaying her genuine interest in getting to know them better. Sarah takes pride in showcasing her body and beautiful curly hair, reflecting her confidence and unique style.
"What I enjoy the most is connecting with people from all around the world, I've met some really amazing people on Alua. I also have more freedom to share the content that I want and I love it" – Sarah Nicole Ghia
– financial incentives.
One of the reasons why celebrities join Alua is the potential of extra financial gains. By offering exclusive access, celebrities and content creators can generate a steady stream of income.
Top Celebrity Onlyfans Accounts
1. Bhad Bhabie – Controversial Celebrity OnlyFans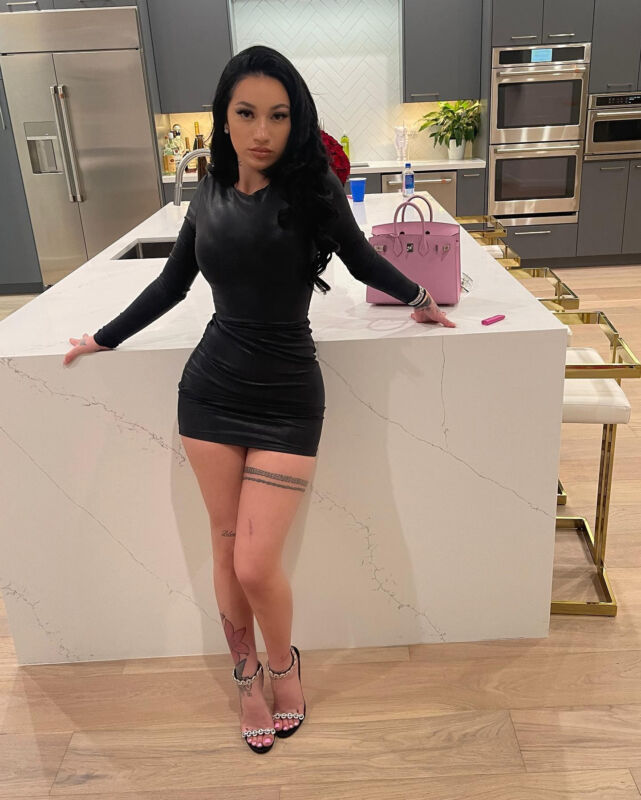 Bhad Bhabie joined OnlyFans as soon as she turned 18 years old. She is one of the most controversial celebrity OnlyFans account. She is a social media star, singer, songwriter with lots of rap hits in her collection. Her OnlyFans page charges $23.99 a month for some fun and crazy interactions every night. She welcomes everyone to message her.
2. Erica Mena – Reality TV star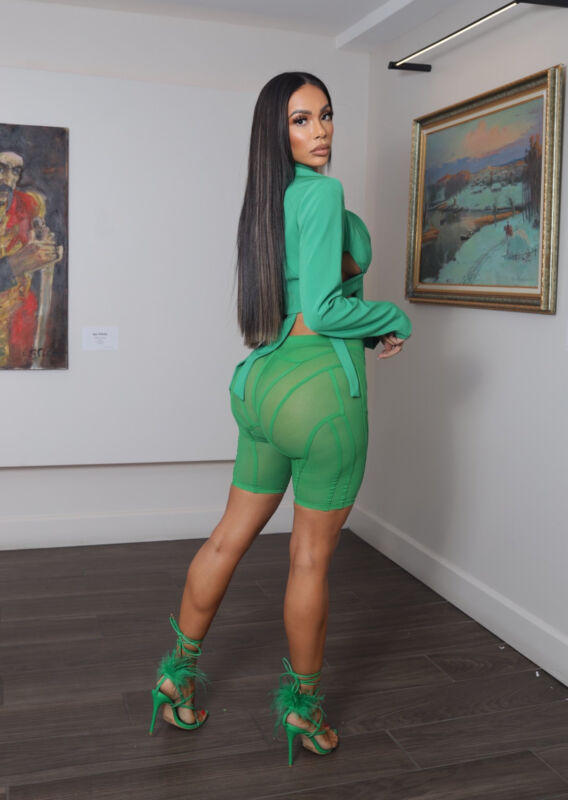 Erica is one of those celebrity OnlyFans who loves to entertain. She is an American actress, model and reality TV star. She joined OnlyFans in 2020 where she offers live streams and colorful gallery of personalized content for a free subscription.
3. DJ Khaled And Fat Joe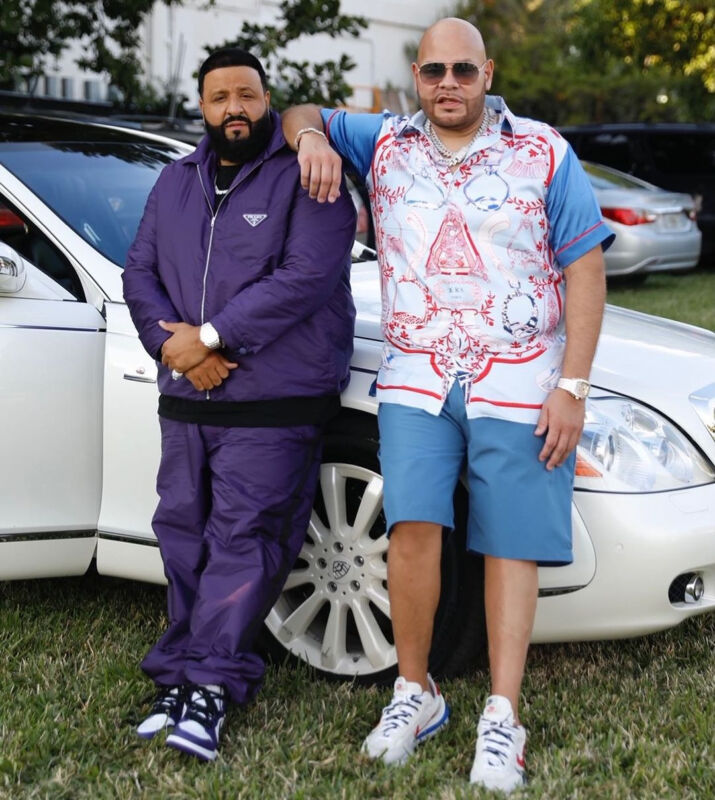 DJ Khaled and Fat Joe's OnlyFans account has been described as "the light". While their OnlyFans page is more focused on Khaled, Joe makes occasional appearances. Through their DJ Khaled And Fat Joe OnlyFans page, they share their wholesome day-to-day life as singer-rappers, sharing motivational and inspiring content for free. Unfortunately, at this moment, their OnlyFans account is not active anymore.
4. Bella Thorne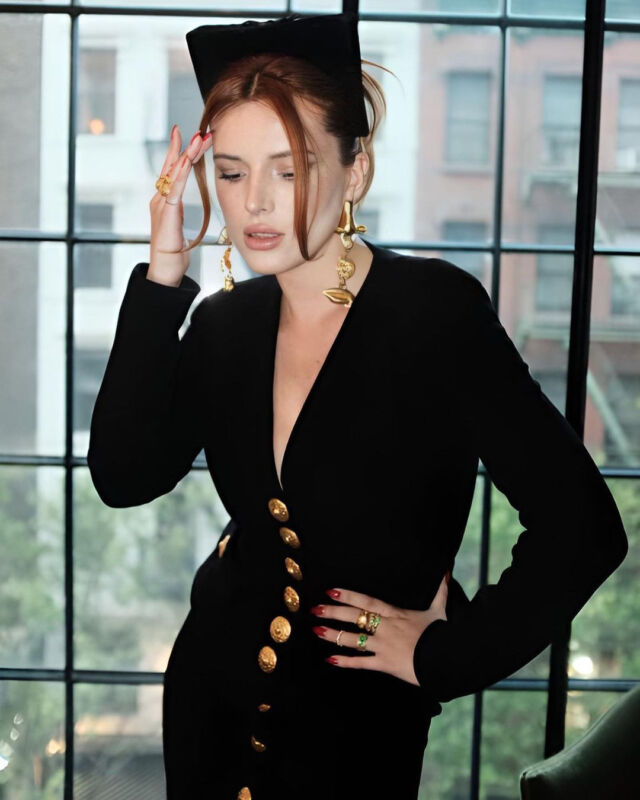 Bella Thorne is the most active celebrity OnlyFans account. She is a former Disney star gaining significant recognition for her role in the Disney Channel series "Shake It Up" alongside Zendaya, which was broadcast in 2010. She's one of those celebrity to join OnlyFans that rakes earnings on her first day. She earned over $1 million on her OnlyFans account.
Her OnlyFans page offers free subscription for her exclusive photos and videos. However, as many celebrity OnlyFans emerged, her OnlyFans page now offers a regular fee of $7.5 a month. You might want to check out her right now as she is offering 30% off her Only Fans for a limited time.
5. Jordyn Woods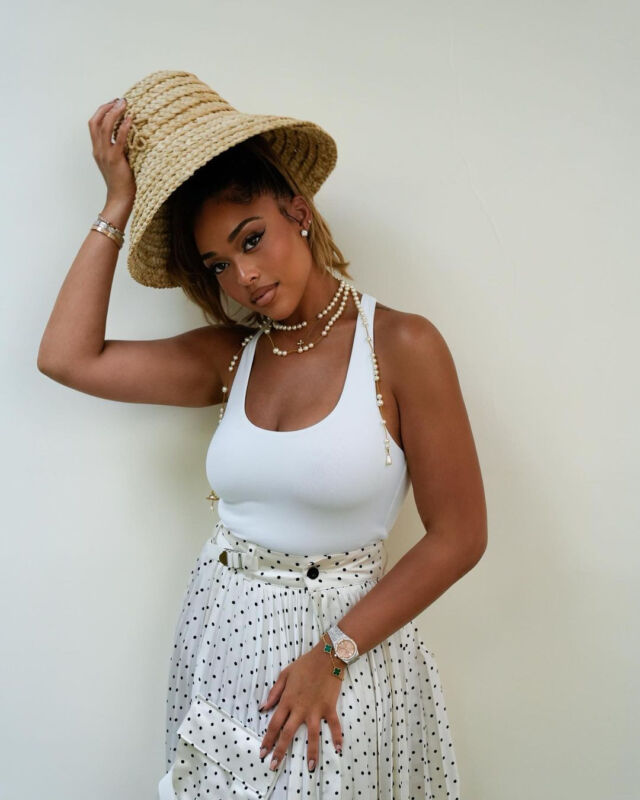 Jordyn Woods is a reality TV star and internet personality. She is known for her role in the reality television show Life of Kylie. Being Kylie Jenner's bestfriend made her one of the most Googles people of 2019.
She has been actively sharing photos and videos on her social media platforms, including her OnlyFans account. However, she is one of the celebrities with OnlyFans accounts that are now deleted.
6. Blac Chyna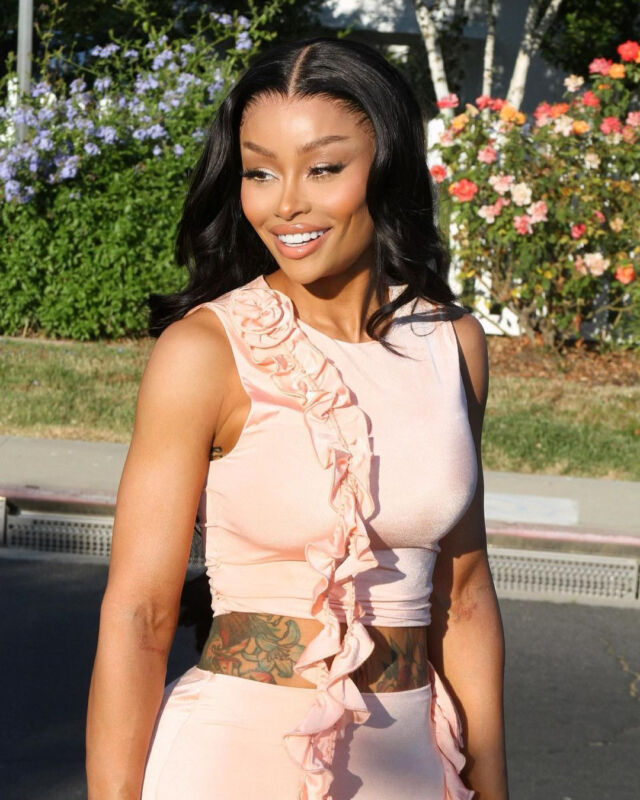 Blac Chyna is the most interactive celebrity OnlyFans account. She is an American model, actress and socialite who rose to fame as Nicki Minaj's double. But recently this year, she deleted her Onlyfans account for her kids. It was reported that she made $240 million on the platform.
Conclusion
In conclusion, diving into the world of famous celebrity accounts on Alua can be an exciting and enriching experience for users seeking exclusive and personalized content. From renowned social media stars and models, to celebrated fitness influencers and artists, Alua offers a diverse array of celebrity accounts that cater to various interests and passions. Experience the magic of Alua by signing up now and start on your extraordinary journey!