In today's digital age, content creators and talent scouts have found a new way to connect with their fans and followers while monetizing their unique skills and talents. OnlyFans, a subscription platform, has completely transformed the way content creators engage with their fans by providing exclusive content and personalized experience in exchange for paying a monthly fee.
However, as the popularity of OnlyFans grows, so does the apprehension surrounding potential leaks of creators' content to the public web. This rise in concern has shed light on critical issues regarding privacy and security, necessitating proactive measures to protect the integrity of creators' work. In this article, we will explore effective strategies to prevent OnlyFans leaks and the best place to fortify your privacy, ensuring that your valuable content remains secure and accessible exclusively to your subscribed audience.
Introduction to OnlyFans content
OnlyFans is a subscription-based social media platform that allows content creators to share exclusive and often adult-oriented content with their subscribers. Launched in 2016, OnlyFans quickly gained popularity among creators from various fields, including models, performers, artists, fitness enthusiasts, and more.
The content on OnlyFans varies greatly, depending on the creator and their niche. While some creators focus on non-explicit content such as fitness tips, behind-the-scenes footage, or personal vlogs, the platform is perhaps best known for its adult content. Many creators on OnlyFans offer explicit photos, videos, and live streams to their subscribers.
What are OnlyFans leaks and how can they be prevented?
OnlyFans leaks refer to unauthorized access, distribution, or sharing of content that was originally intended for limited and exclusive viewing by users on the site. These leaks can occur in various forms, such as leaked nude photos, porn videos, or other exclusive content, which are then shared or distributed without the creators' consent.
Preventing OnlyFans leaks can be a challenging task, but there are several measures that creators can take to mitigate the risk:
Watermarking: Adding visible watermarks to your content, especially porn videos, can act as a deterrent against leaks. Watermarks help establish ownership and make it a bit more difficult for others to claim or misuse your content without permission. By prominently displaying your username or logo, you can discourage unauthorized distribution and enhance the traceability of leaked content.
Strengthening Account Security: Protecting your OnlyFans content is crucial. Use strong and unique passwords, enable two-factor authentication, and regularly monitor your account for any suspicious activity. Being proactive in securing your account can help minimize the risk of unauthorized access and potential leaks.
Copyright and Legal Protection: Familiarize yourself with copyright laws and regulations in your jurisdiction. Register your original work and consider adding copyright notices or disclaimers to your own sites and content. In the event of a leak, understanding your legal rights and potential recourse can help you take appropriate action to protect your content.
Regular Monitoring and Reporting: Actively monitor platforms outside of OnlyFans for any instances of leaked content. Utilize online tools or conduct searches to identify potential leaks. If you discover unauthorized distribution, promptly report the infringements to the respective platform administrators, providing evidence of ownership and copyright. Many platforms have mechanisms in place to facilitate takedown requests.
Platform Security Measures: OnlyFans continuously works to enhance its security measures. Stay updated on the platform's security features and utilize them to your advantage. Regularly review and implement available security options offered by OnlyFans, such as encryption and privacy settings, to ensure maximum protection for your content.
High-profile Onlyfans leaks
In recent years, OnlyFans has experienced a surge in popularity, attracting numerous celebrities, models and influencers seeking to make more money with their content and engage with their fans. However, alongside this rise in popularity, there has been an unfortunate increase in high-profile OnlyFans leaks and celebrity nudes. These leaks encompass a range of content, including leaked videos, photos, and even private chat conversations, causing significant harm and distress to the individuals affected by them.
Here is a list of celebrities, models and high-profile personalities that have had their content on the site leaked.
– Mia Khalifa: Mia is one of those popular cam girls who began doing porn videos in October 2014. By then, she had become the most-viewed performer on PornHub in a span of two months. She uploads safe-for-work, but spicy photos and videos on the site OnlyFans. Her leaked content includes a video of her in a shower.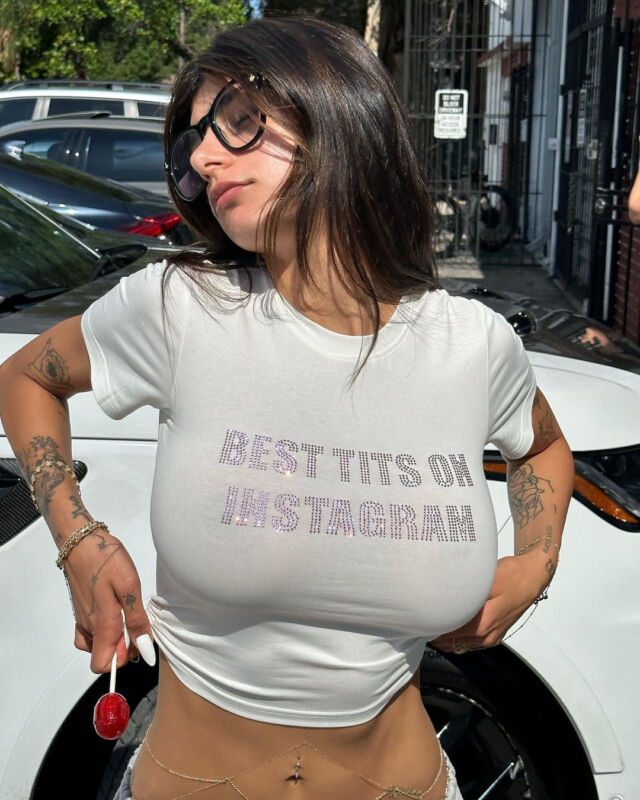 Alt text: Source: Mia Khalifa Instagram @miakhalifa
– Blac Chyna: Blac Chyna is known for her exotic looks and strip dancing. She became popular at a well-known strip club, King of Diamonds in Miami. She shows off naked pictures on her OnlyFans site, which fans love. One of her leaked pieces of content includes a topless video of her. In a Twitter post dated September 2022 for example, she shows off her boobs and butts. However, in March 2023, she deactivated her OnlyFans site out of concern for her kids.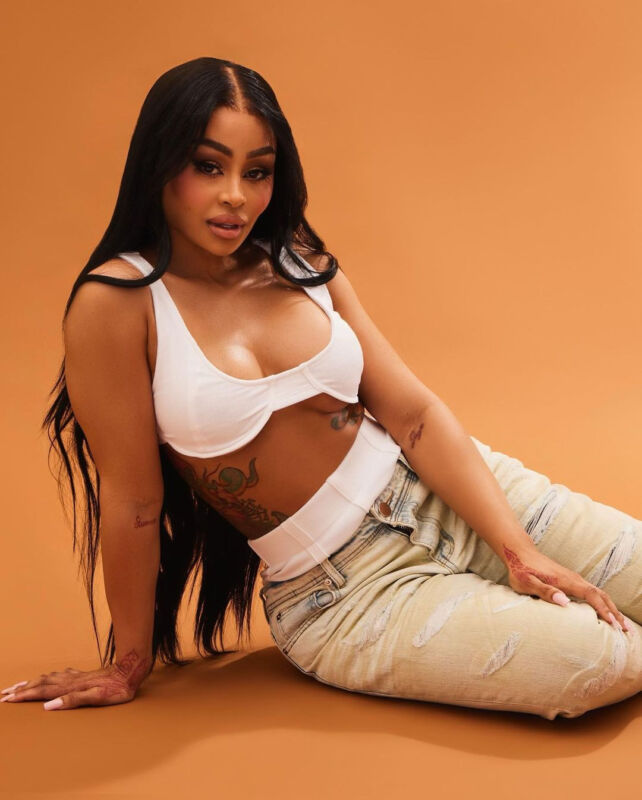 – Malu Trevejo – Malu became famous for her videos on the video-sharing app Musical.ly, now TikTok. She is also an Instagram personality with 11.4 million followers. She has a free OnlyFans where she shares completely naked, and explicit porn videos on the site. The viral photos and videos of her explicit content have been leaked online.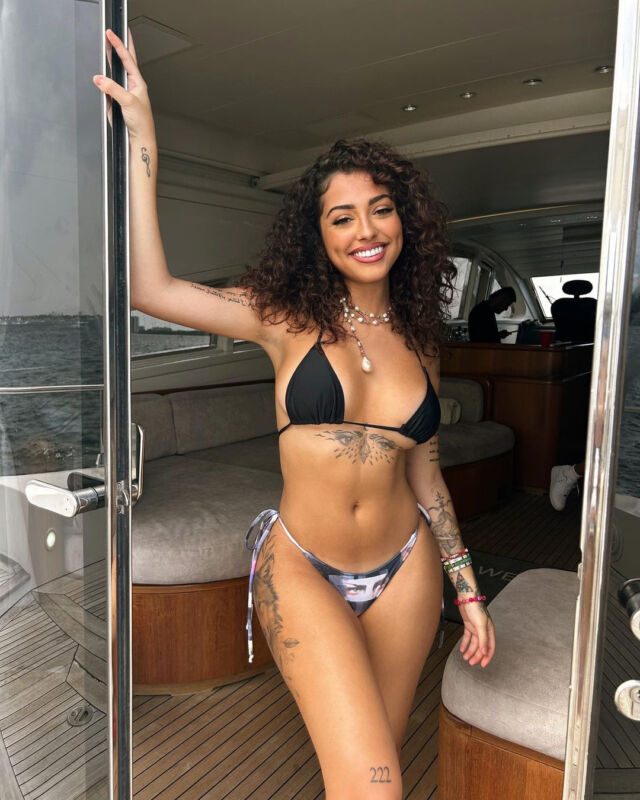 – Corinna Kopf – Corinna is a well-known internet personality model and video content creator. She is one of those well-loved gamer girls and Twitch streamers. She rose to fame through Instagram and YouTube. Creating OnlyFans in June 2021, gave her lots of money. Her leaked content includes topless photos and videos of her in lingerie.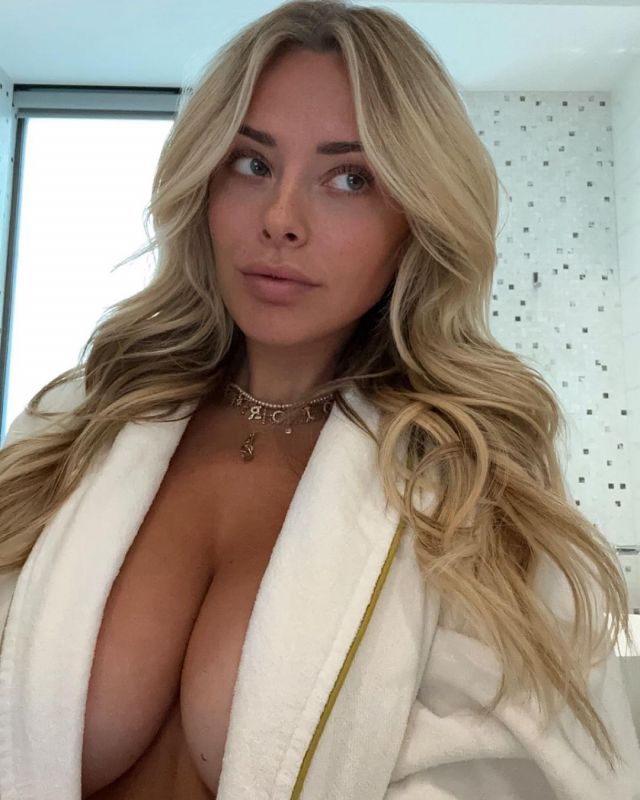 – Bhad Bhabie – She is an American rapper and internet personality with a whooping 7.55 million followers on Youtube. She uploads nude photos and videos on her OnlyFans account. A lot of her topless photos and videos have been leaked.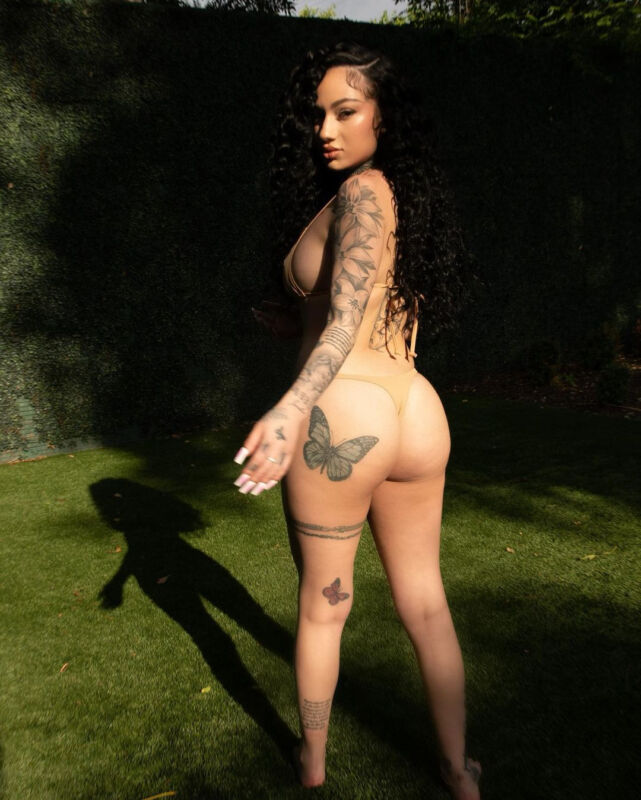 More Celebrities with OnlyFans leaks are:
– Pia Mia
– KKVSH
– Ash Kash
These leaks highlight the need for creators to explore alternative platforms that prioritize privacy and security.
Introducing Alua
Addressing the prevention of OnlyFans leaks is of utmost importance to safeguard the privacy and security of content creators. While it is challenging to completely eliminate the risk of site leaks, there are measures that can be taken to mitigate the likelihood and impact of such incidents. One such approach is considering alternative websites like Alua, which offer a safer environment for private chats, hosting and sharing exclusive photos and videos.
Alua is a subscription site mainly known for its paid chat feature. If you are looking to earn more money in your free time, you can sign up and download the Alua app through the link here, absolutely free. Start earning on Alua by chatting with your fans, offering monthly subscriptions, pay-per-views ads, and through their model referral program.
Alua stands out as one of those sites that prioritize privacy and security. By choosing to create and host your exclusive content on the site, you can take advantage of Alua's robust security features and proactive monitoring systems. Recognizing the importance of maintaining privacy, Alua implements a range of measures to protect creators from these risks and ensure a secure environment for their private chat conversations, photos, and videos.
Sign up on Alua now!
Enhanced privacy features
Alua is committed to providing a secure and supportive environment for content creators, prioritizing their privacy and protecting them from the risks of leaked content. One of the key features that set Alua apart from other sites is its free 24/7 real-time support, ensuring that Alua creators have immediate assistance and guidance whenever they need it.
The round-the-clock availability of the sites' support team allows content creators to address any concerns or issues promptly. Whether it's a suspected leak, a copyright infringement, or a question about Alua features, creators can rely on the support team to provide timely and personalized assistance. This continuous support greatly enhances creators' and fans' peace of mind and reduces the potential impact of leaked content on their online presence.
Alua's support team handles suspected leaks promptly. Certainly investigating and taking action to remove unauthorized content and prevent further dissemination. This minimizes potential damage and protects the integrity of creators' content. Alua offers robust protection through comprehensive DMCA takedown support, enabling creators to swiftly address unauthorized distribution and protect their intellectual property. By empowering creators with the necessary tools and support, Alua maintains a secure platform and reinforces its commitment to content integrity. It is the right place for all the girls to start their online journey.
Steps you can take to secure your account & content on OnlyFans
Securing your account and content on OnlyFans is crucial to protecting your privacy and maintaining control over your exclusive content. Here are some steps you can take to enhance the security of your OnlyFans profile:
Sign up with a strong and unique password.
Exercise caution with external links and emails.
Regularly monitor your account activity.
Using watermarks on your content makes sense.
Be cautious with sharing personal information.
Regularly review your subscription list.
Familiarize yourself with OnlyFans' privacy settings.
Stay informed and follow OnlyFans' guidelines.
By following these best practices, you can minimize the risk of OnlyFans leaks. You can take proactive measures to safeguard your account and content. Remember to remain vigilant. Stay informed about security practices, and promptly report any suspicious activity to OnlyFans support for further investigation.
In conclusion, instead of relying on platforms like OnlyFans that may have a higher risk of content leaks, consider signing up for Alua today. With Alua, you can enjoy a secure and protected environment as a content creator. Alua prioritizes the safety and privacy of its users, providing you with peace of mind while sharing your creative work. Join Alua now by visiting the website and experience a platform that values your safety and content integrity.